All camping gear is not created equally, and some of it is just so darn expensive. Ever taken a trip outdoors in your tent and realized you spent way more money than you would have on a hotel for a few nights? We have… and then we went looking for some budget solutions to some of the things we had been buying. After coming across some of the coolest camping hacks I have ever seen, I decided to put a list together and share them with you. From emergency survival kits to convenient way to prepare food and carry your camping essentials more easily, these hacks offer some awesome tips and tricks you will want to take on your next camping trip. Keep the bugs away, make breakfast in minutes, entertain your friends and kids, plus create some awesome meals for the campfire. Check out these step by step tutorials and learn how…
DIY Camping Hacks
1. Camping Survival Kit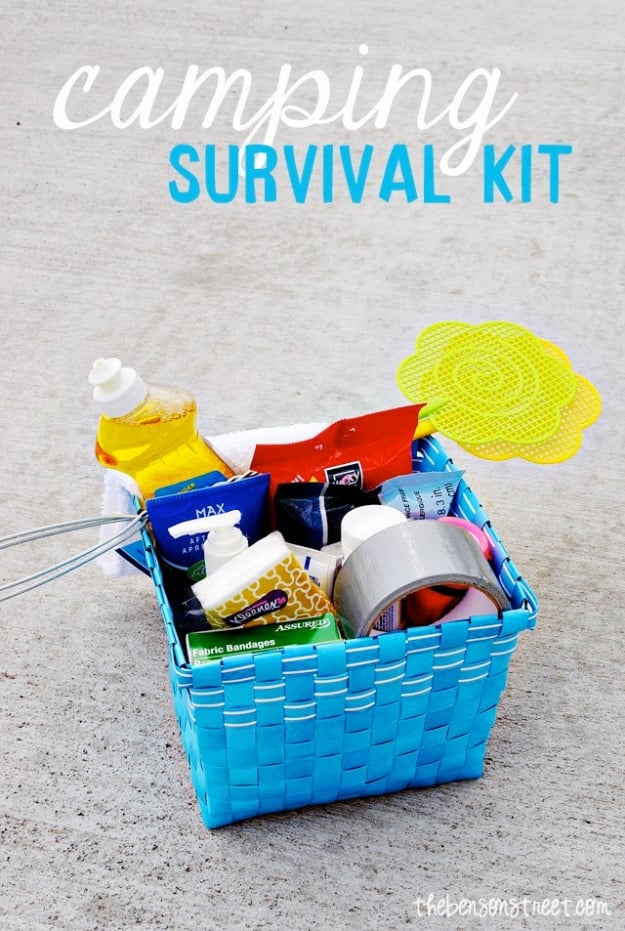 This camping survival kit is something you should always take with you when you are spending time outdoors without some comforts of home. Repair, patch, clean and improvise with these essential items that come in handy on any camping trip.
2. Homemade Fire Starters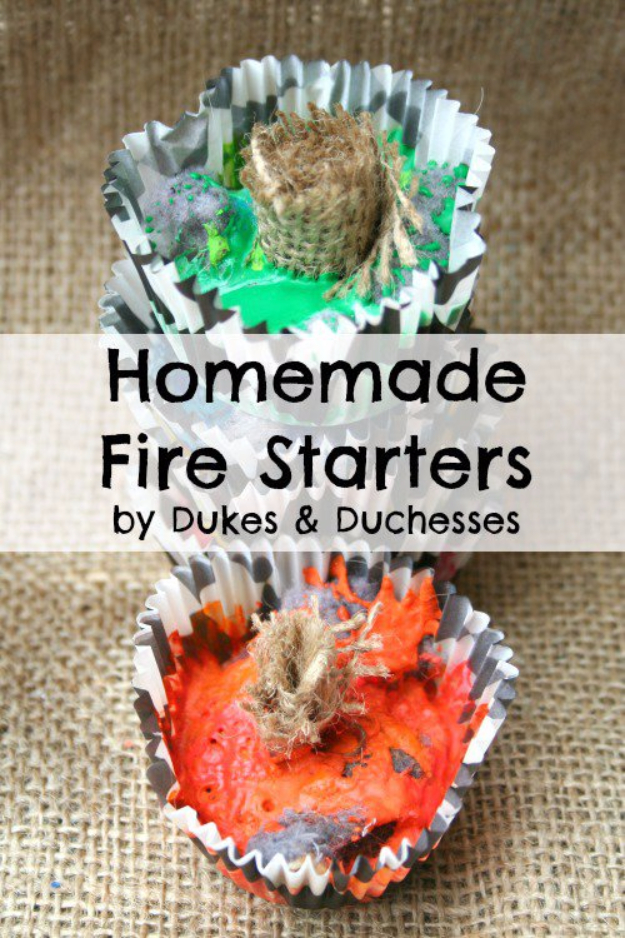 DIY fire starters are so easy to make, I am not sure why anyone would ever buy them. These light better than store-bought ones, too. Make several batches to take on your next camping trip and start fires with ease.
3. Easy Camping Activity Bags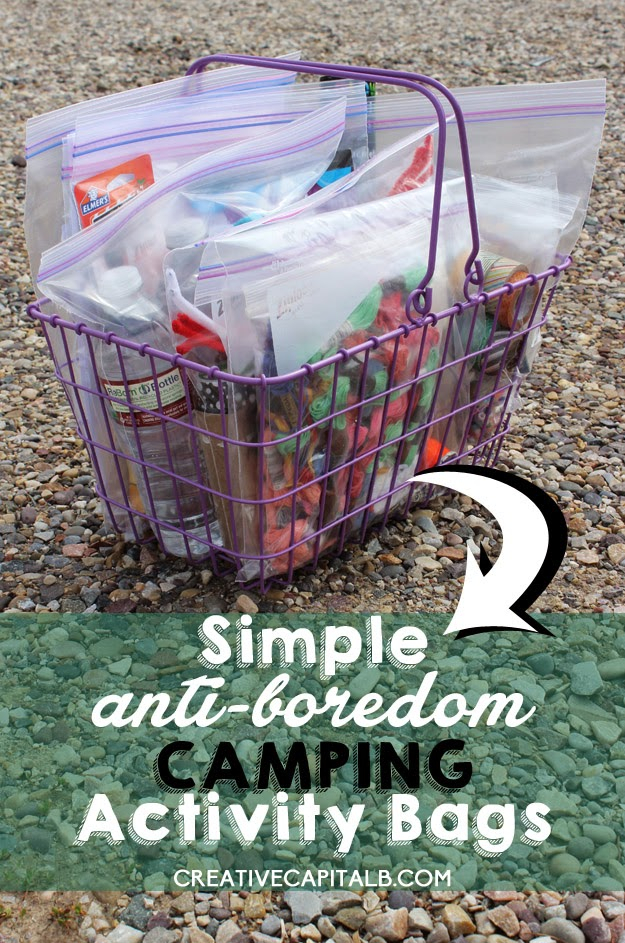 Need some fun activities for your kids on your next camping trip? Make these anti-boredom bags and give them something cool to do. Let them help you make them. too!
4. DIY Marshmallow Roasting Sticks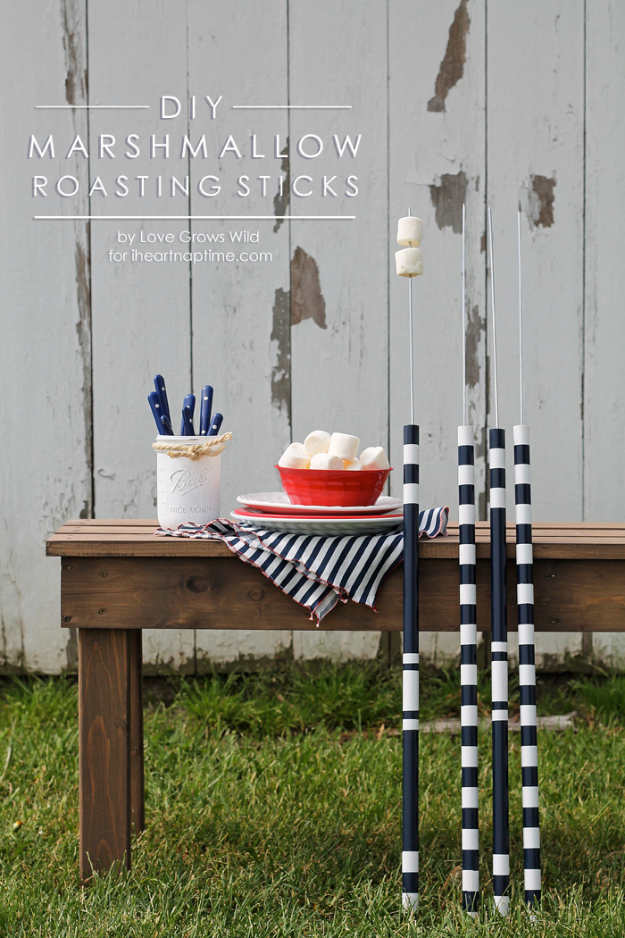 Everyone loves S'mores, right? What better item to take on your next camping trip than marshmallow roasting sticks? We love keeping these in the garage for outdoor parties, too. Kids and adults alike are sure love them!
5. Rolled Camp Kitchen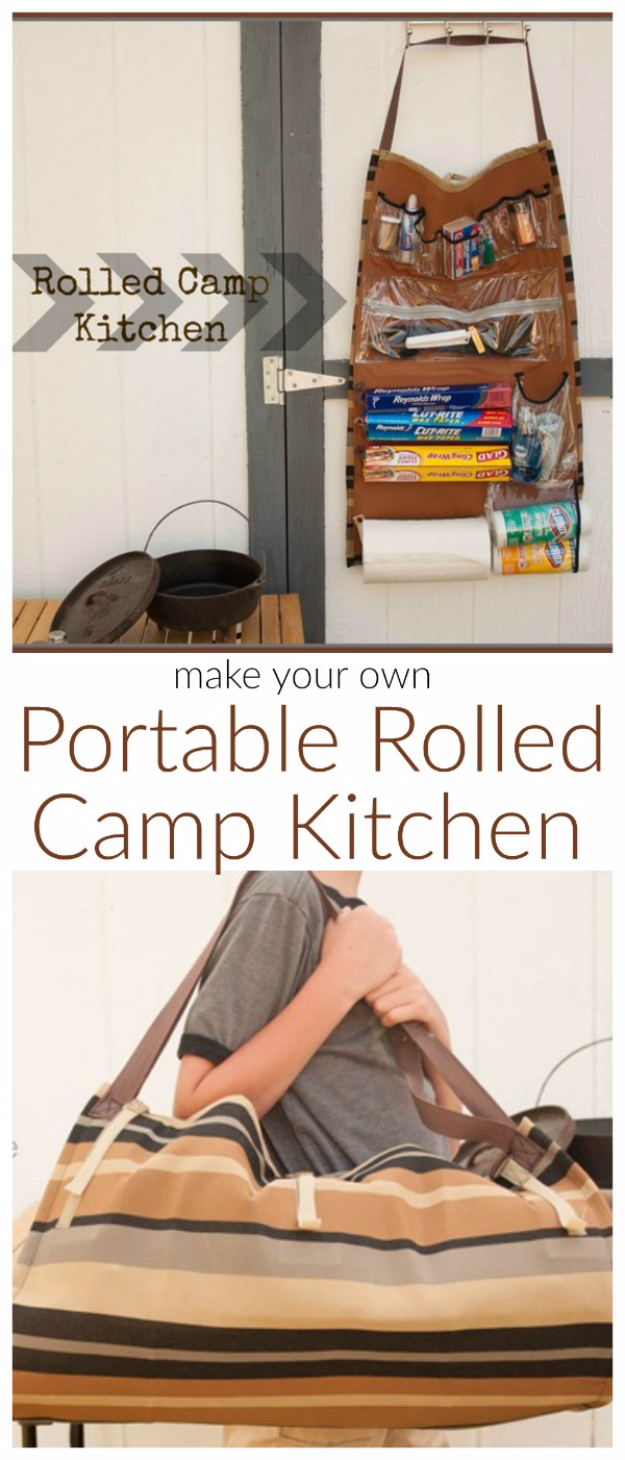 Made of outdoor canvas and vinyl, this portable Rolled Camp Kitchen is sturdy and easy to clean. There are pockets and straps for holding everything from salt and pepper to dish soap and paper towels in place for the long haul. And the whole thing rolls up with all of its contents secure inside for storage and transport. How cool is that? I am not a big camper but this will be a great idea to consider in the future.
6. Homemade Mosquito Repellent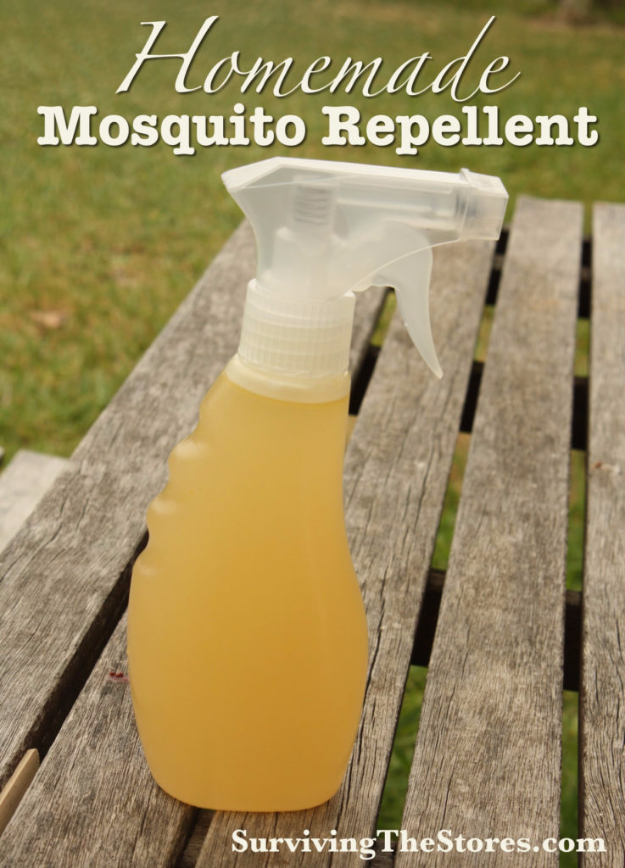 Keeping bugs away with a good mosquito repellent is a top priority, especially with small children who are prone to scratching mosquito bites. If you have the ingredients to make it, this is the best bug spray recipe I've found. This recipe uses essential oils, which are highly effective for natural bug protection. Snag the full recipe from Surviving The Stores.
7. Match Holder With Sandpaper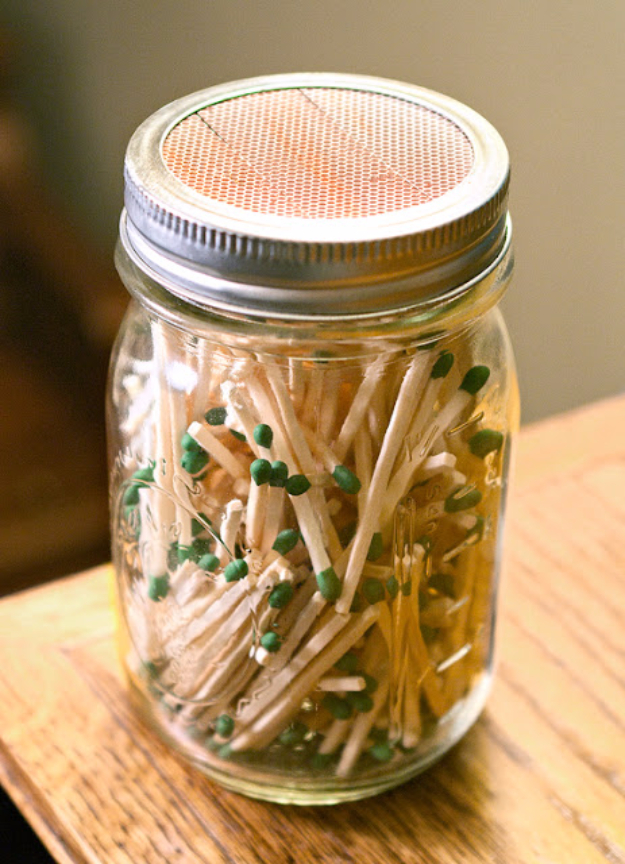 I saw an awesome idea for storing matches in a mason jar – using sandpaper as the lid so you can light the matches. Keep your matches dry by crafting your own Mason jar matchbox. And the mason jar is perfect for taking camping or for just looking pretty.
8. S'mores In A Bag Campfire Treat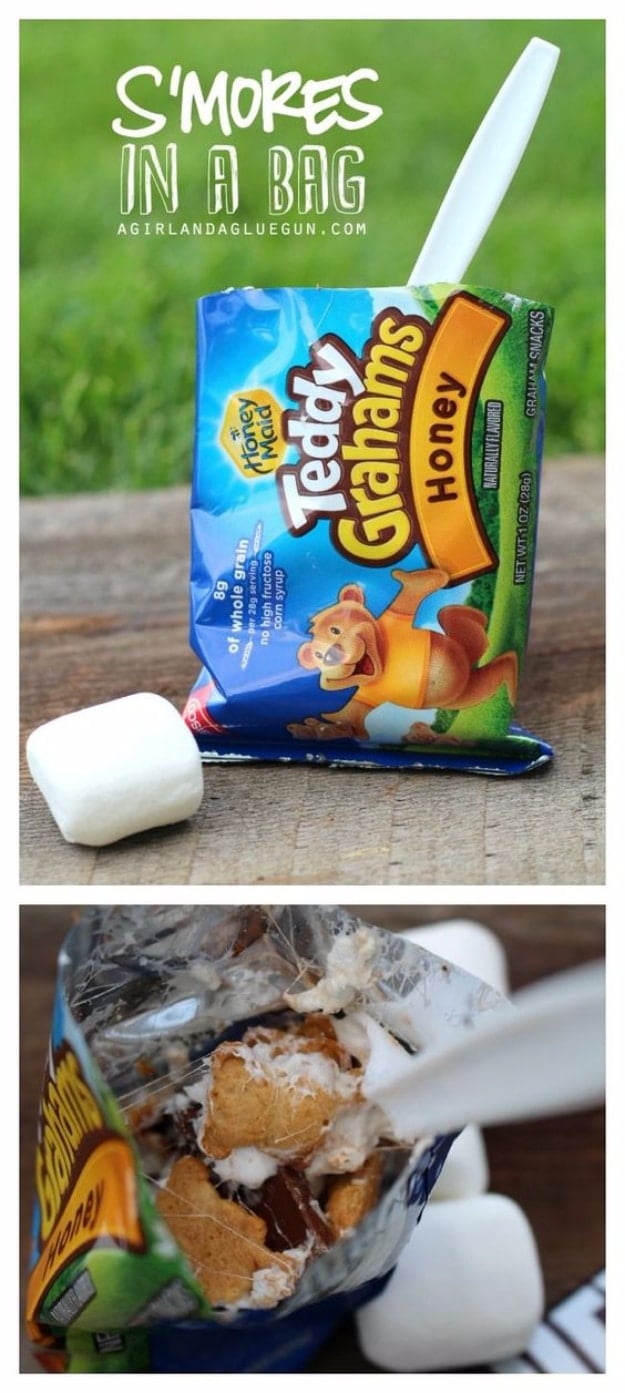 Oh wow, this is such an awesome idea! S'mores are a camping favorite that are fun to make and even more fun to eat. This camping hack is great since we can do S'mores without the mess. S'mores in a bag needs to become a thing in everyone's house!
9. Wrap Duct Tape Around Your Flashlight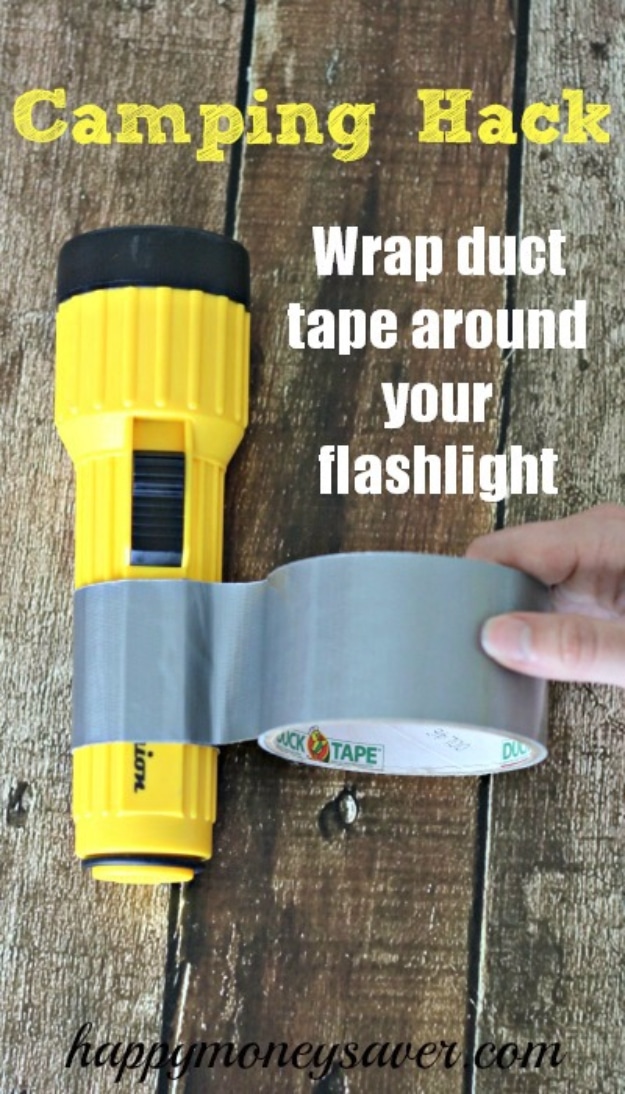 Wrap duct tape around your water bottle or a flashlight to save space and also have quick and easy access to it. Duct tape is great for blisters and also can be used to remove ticks. Read on the full post from Happy Money Saver to learn more.
10. Dollar Store Camping Hacks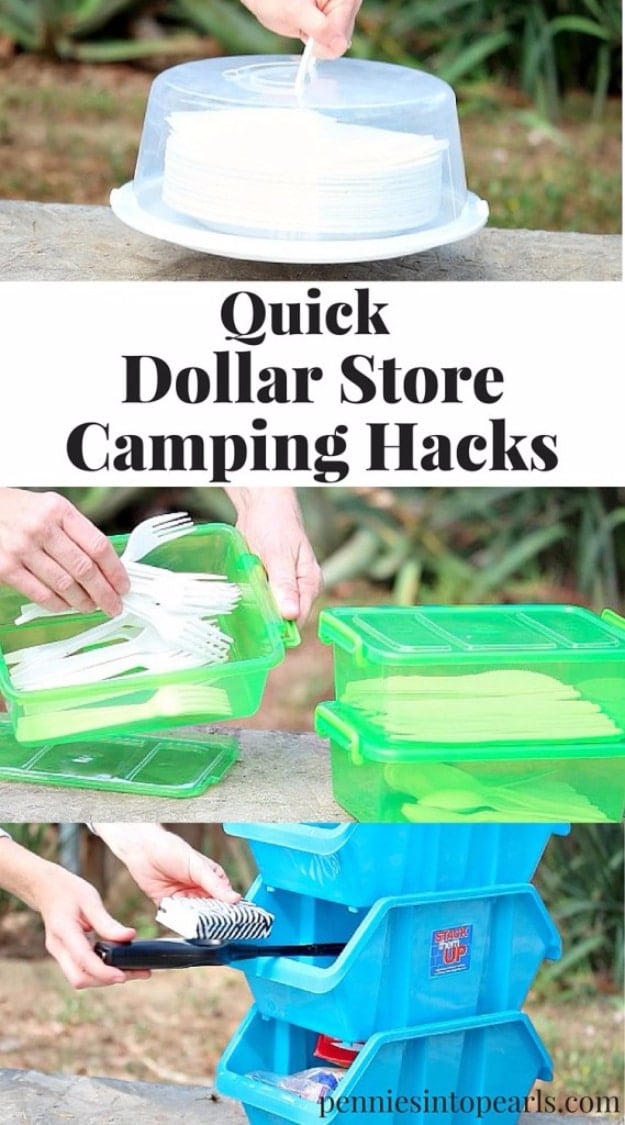 Is your family in desperate need of a vacation? Everyone has been working hard for the last 365 days and now it's time to relax! It's time to go camping. If you have budget constraints, you better check out these dollar store camping hacks from Pennies Into Pearls.
11. Camping Tips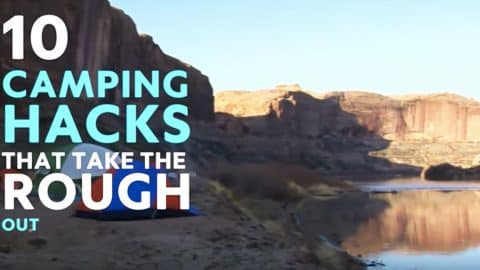 12. Make Your Own Emergency Toilet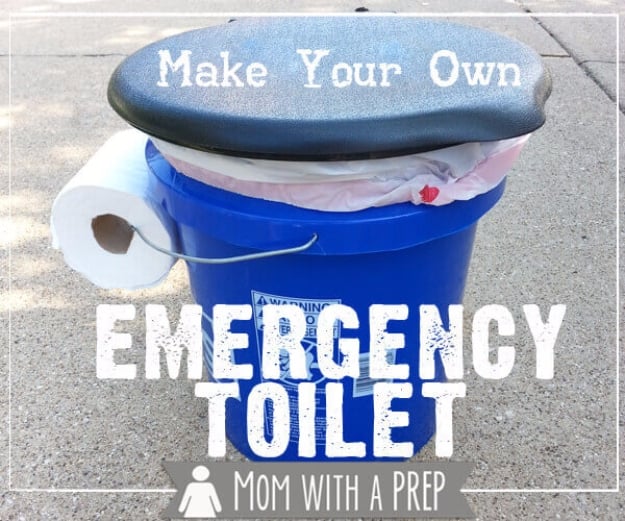 13. Camping Hand Washing Station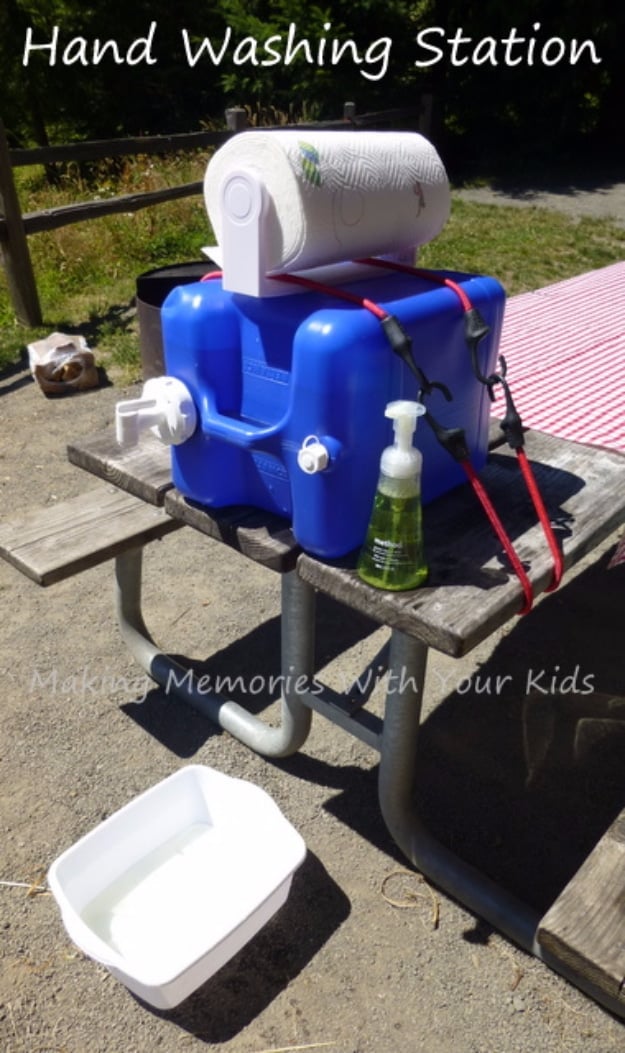 14. Keep Valuables In A Ziploc Bag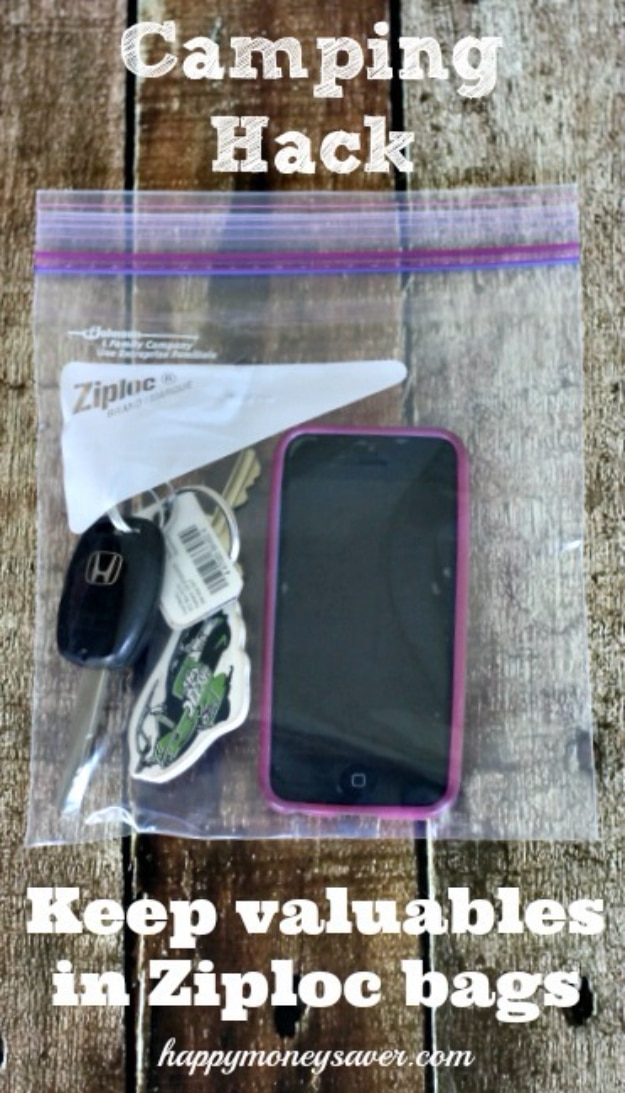 15. Brilliant Camp Kitchen Organizer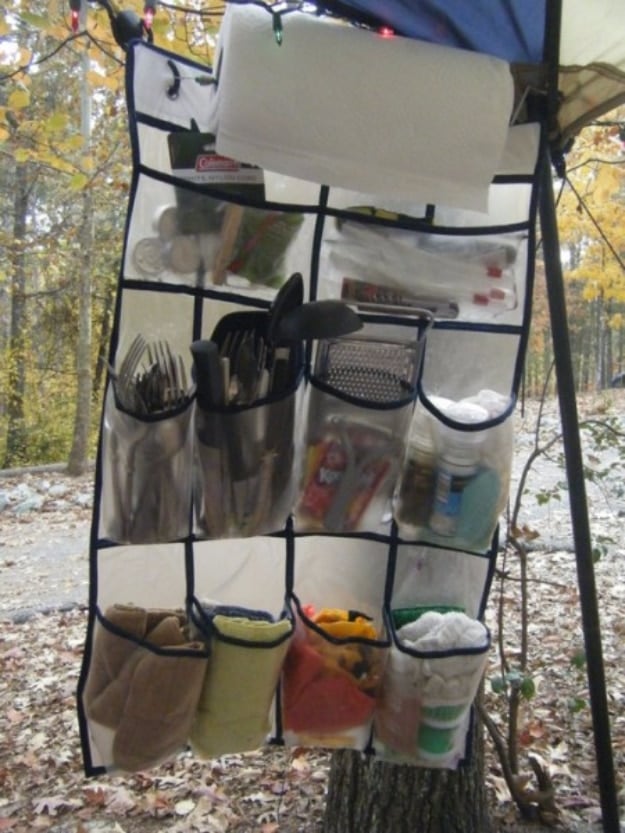 16. DIY Single Use Antibiotic Packs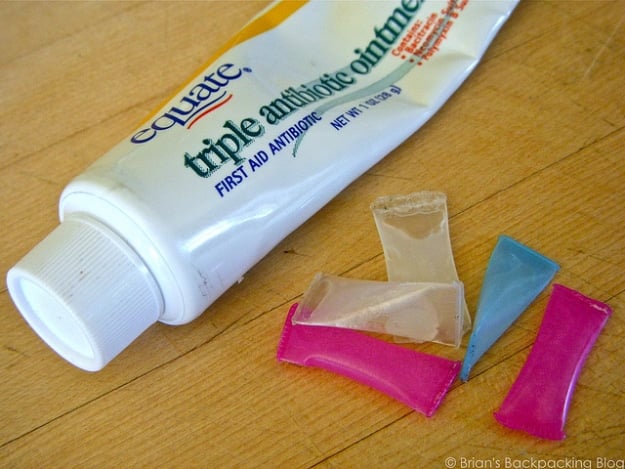 17. Store Pre-Scrambled Eggs in a Bottle for No-Mess Camping Food
18. Camping Shower Lanyard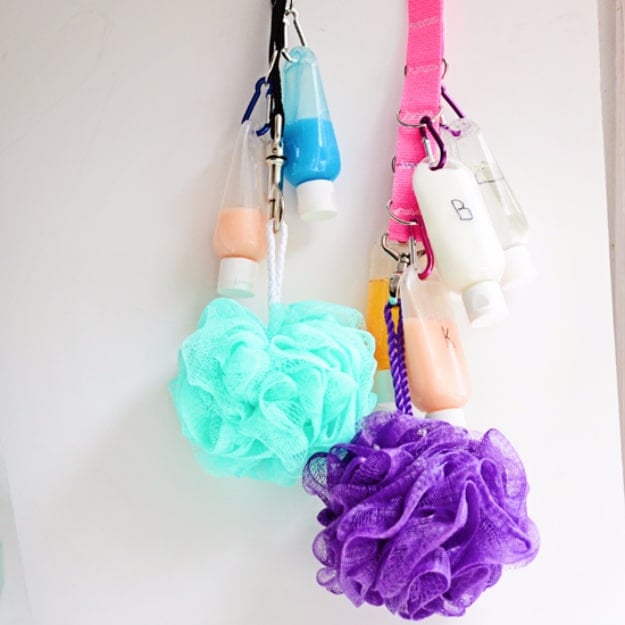 19. Homemade Calamine Lotion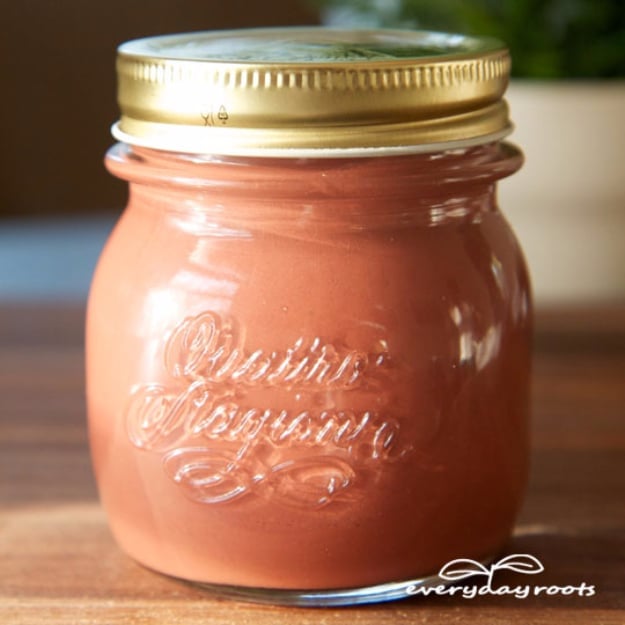 20. Keep Your Toilet Paper Dry While Camping with a Coffee Container
21. Re-use Your Empty Prescription Pill Bottles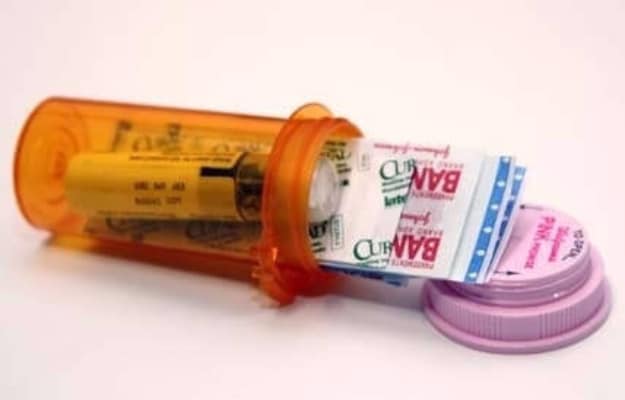 22. Turn A Headlamp Into A Lantern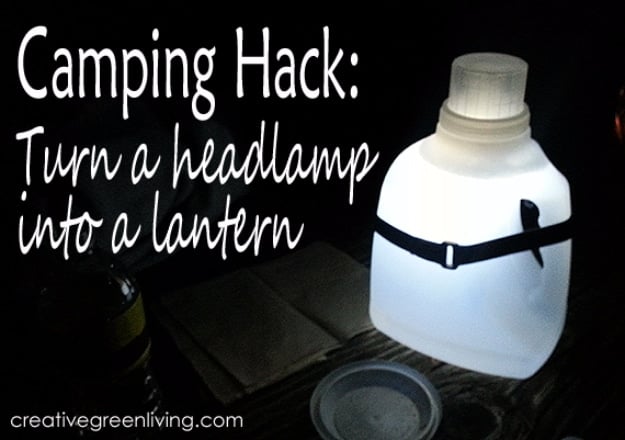 23. Cotton Ball Fire Starters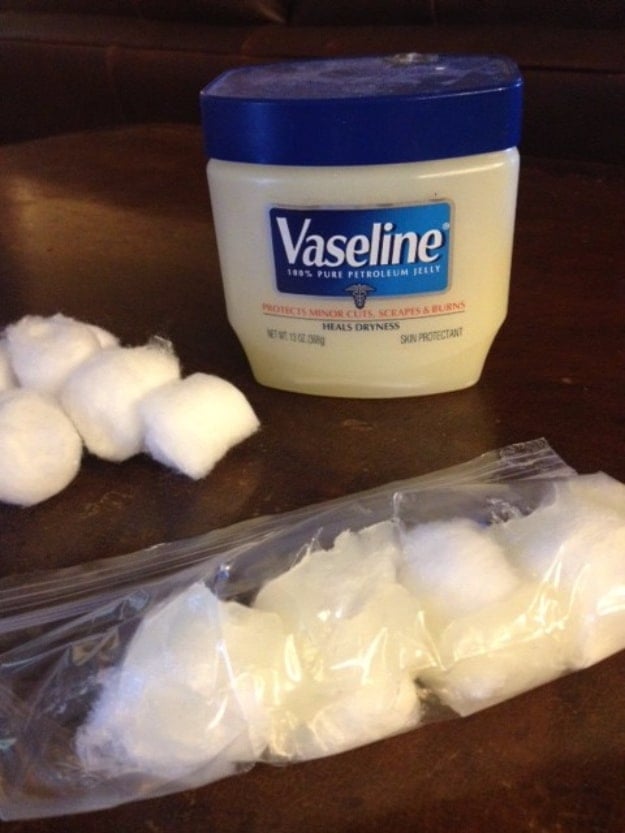 24. Camping Bedding Storage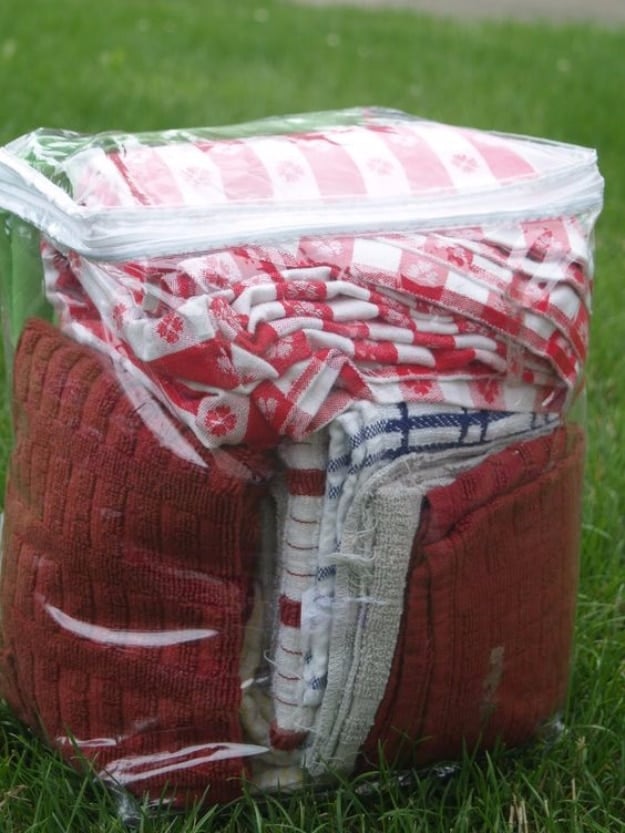 25. Pop Up Trash Can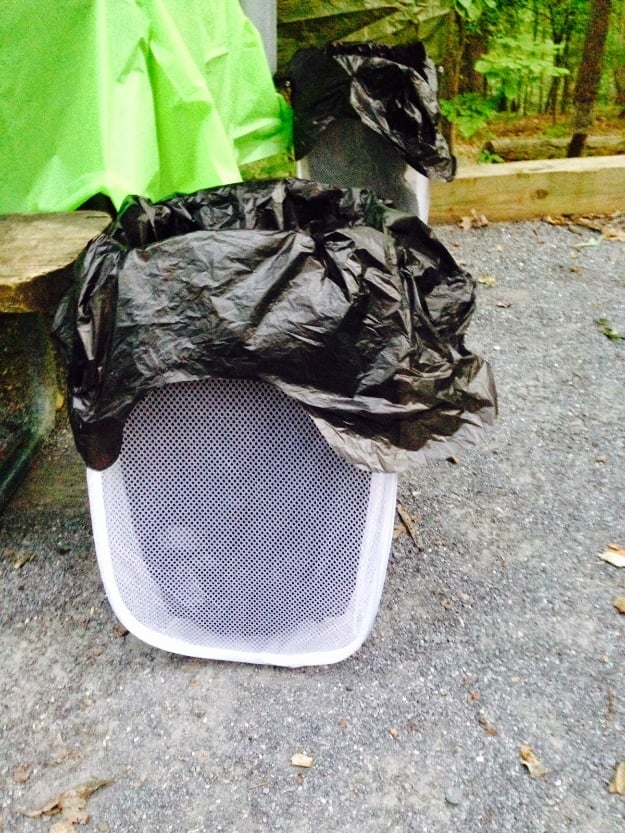 26. DIY Soap Pouch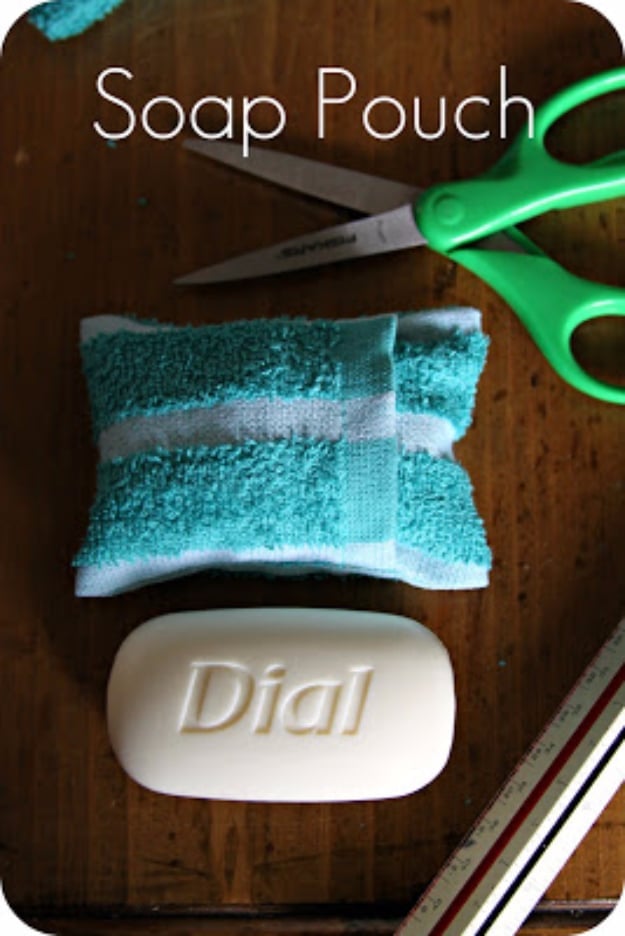 27. Mesh Hanging Organizer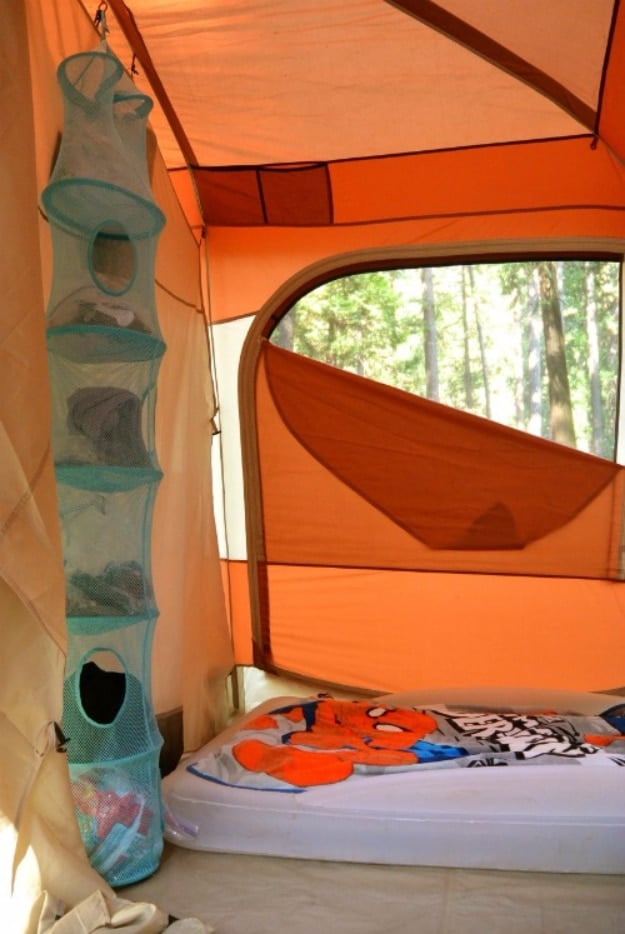 28. Yoga Mat Makes A Great Cushion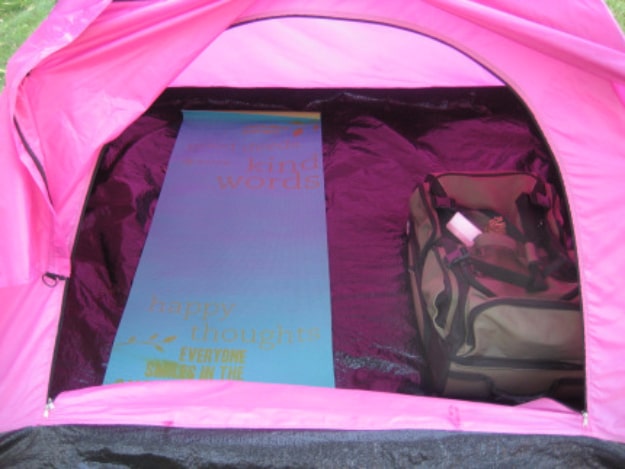 29. Cork on Your Keys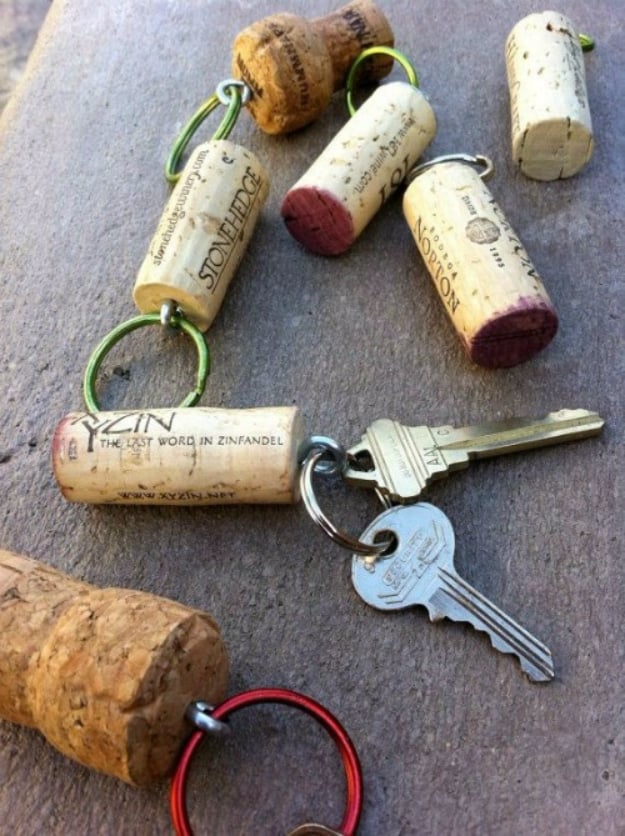 30. Easy Pancakes While Camping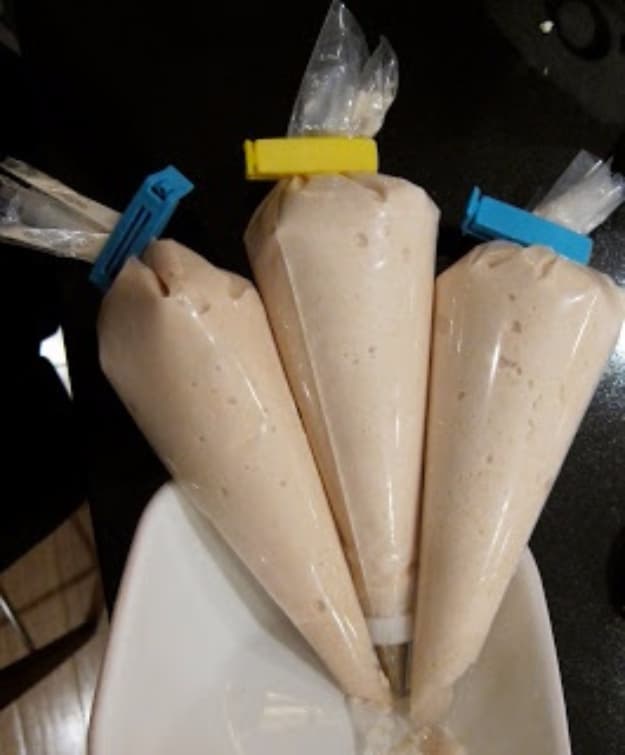 31. Toilet Roll Dispenser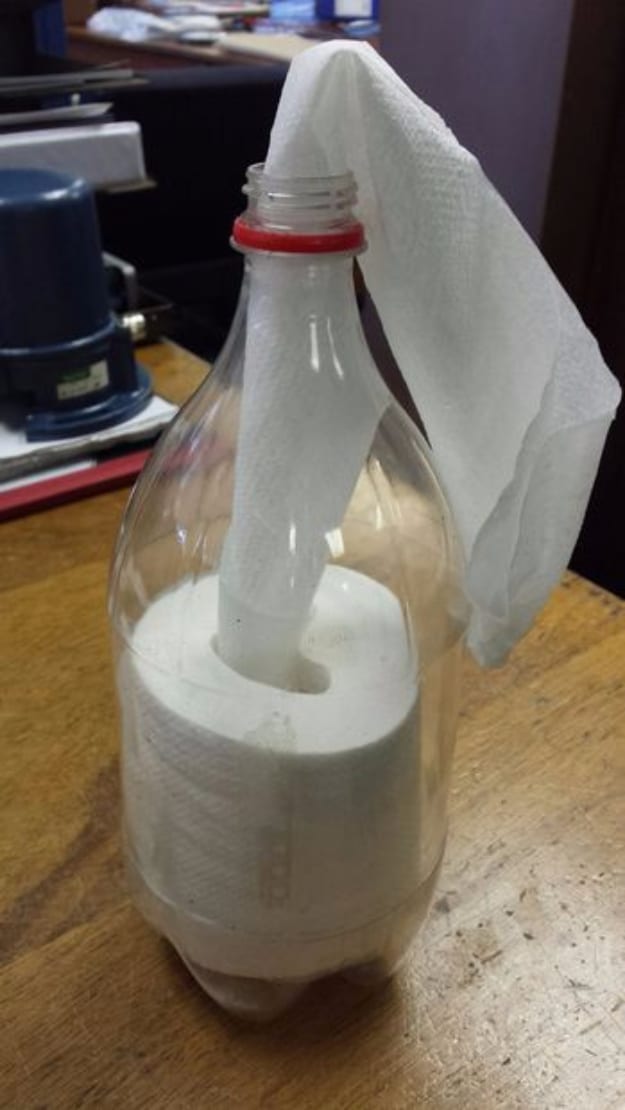 The post 31 Camping Hacks To Carry Along Next Time appeared first on DIY Joy.