A few months ago, we renovated our kitchen and I found that there were some products that were my go to, while working in a makeshift kitchen space for three months! Now that the project has been completed, and I'm cooking ALL THE TIME (does anyone feel like a short order cook??), these tried and true favorites are still at the top of my list!
JarKey
I cannot open a jar these days. So, for those of you whose hands are starting to betray them (and you can't always ask someone for a hand), you cannot go wrong with this kitchen tool!
Silver medalist in the prestigious Danish Design Council competition for its revolutionary design, our JarKey breaks the vacuum seal, allowing you to open even the most stubborn jar effortlessly and without damaging the lid. It's a great accessory for people with impaired manual dexterity. Our JarKey is available in assorted colors - please let us choose for you. With assorted sku's, we cannot designate which color or shape will be shipped to you. If you require a particular color or shape, please visit one of our stores to make your selection.
Available at The Container Store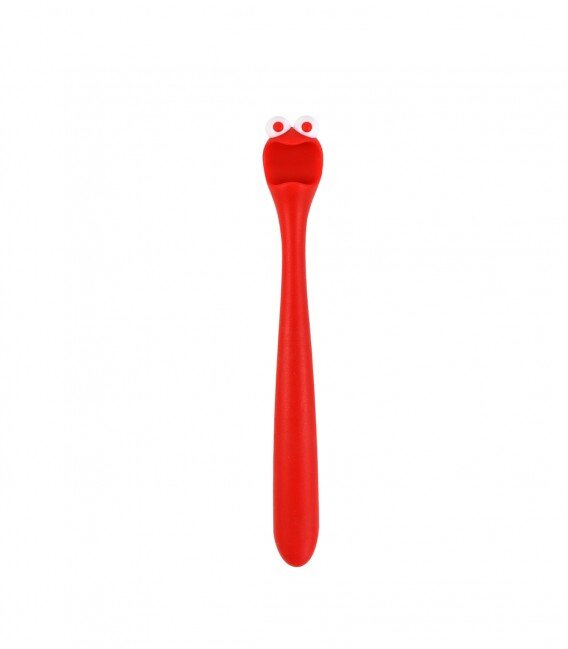 Joie Oven Rack Pull
Okay, so when you are using your toaster oven a lot, this tool comes in very handy! This funny looking friend takes the place of an oven mitt or an dishtowel to pull that toaster oven rack out to get to those chicken nuggets! (Plus, it makes me giggle whenever I see it in my drawer!)
Joie's Silicone Devil Stick safely pulls hot bakeware and oven racks closer to protect hands and arms against dangerous burns when reaching into hot ovens. Like a helpful hand extension, this little devil is happy to assist. The open-mouth feature securely hooks onto the edges of baking dishes and the oven rack. The open notch is specially designed to either pull baking dishes closer, or push oven racks back into place and protect skin for better kitchen safety. Great for maneuvering toaster oven racks too. Whimsical, yet useful gadgets and gizmos make cooking easier and fun, and brings more joy to the task. Fun kitchen gadgets make clever gifts, too! Compact for easy storage. Made from non-stick silicone that's heat safe (to 536-degrees Fahrenheit), sturdy, durable, and easy to clean. Hand wash in warm, soapy water.
Available on Joie Shop.
Hands Free Adjustable Ziploc Bag Holder
If you are like me, it's just easier (not necessarily eco-friendly though) to use a ziploc bag to marinate your proteins. But the bag inevitably always falls over when you're pouring liquids into it, or if it gets too heavy. Voila! This takes all the hassle (and the clean up) away! Plus, it folds up to store in your drawer!
Whether you're ready to marinate tonight's dinner or have just whipped up a fresh batch of zesty salsa, it's pretty much a given that you're going to use a plastic storage bag. But, what (or who) is going to hold the bag open? Jokari to the rescue with this clever and oh-so-easy to use extra set of hands. The Jokari Baggy Rack's rubber non-slip base holds the rack in place and the adjustable arms and clips will securely hold a variety of bag heights and sizes open while you simply and neatly fill or pour. And, when you're finished, the Baggy Rack folds flat for easy storage. Gosh, Jokari has thought of everything! For over 40 years, Jokari has held a special place in its heart for gadgets; today, they specialize in providing affordable solutions to common problems faced by consumers. From unique kitchen gadgets and household storage and organization solutions to their Healthy Steps kitchen tools designed to help with portion control and healthy eating, Jokari is committed to creating useful and often crazy looking "thingamajigs" that are fun, colorful and easy to use.
Available at Jokari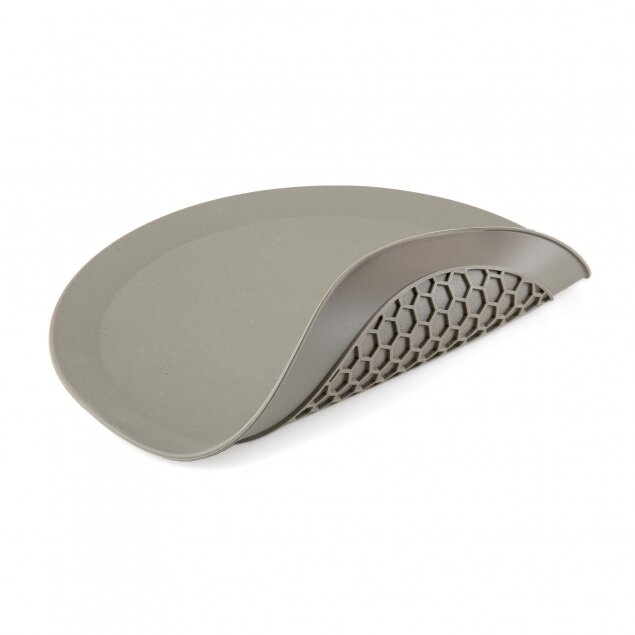 Multi-Use Microwave Mat
Our microwave also has gotten a ton of use and this little mat come in super handy both keeping it from getting filthy, as well as lifting out that hot bowl of soup!
This silicone mat can help with countless kitchen tasks in and out of the microwave. It fits standard microwave glass turntables, providing a stable base for dishes while promoting improved heat circulation. Or use it as a splatter guard; simply cover bowls or plates to prevent microwave messes. Heat-resistant construction makes it perfect as an all-purpose trivet, hot pad or potholder to protect surfaces and hands. And anytime you need a secure, non-slip surface, it's a convenient drying mat, utensil rest, placemat or even jar opener. It's made of heat-resistant silicone & is dishwasher-safe
Available at The Container Store