Looking for unique Christmas gifts for campers on your holiday gift list?Forget the boring idea of tents and camp chairs.
Our list of unique hand-selected Christmas gifts for campers includes legendary gifts that you wouldnt have thought of yourself!
Well be updating this post daily so you can see the most popular 2019 Christmas gifts in each category! (Last update 11/14/19). Psstwere compensatedsee ourdisclosures.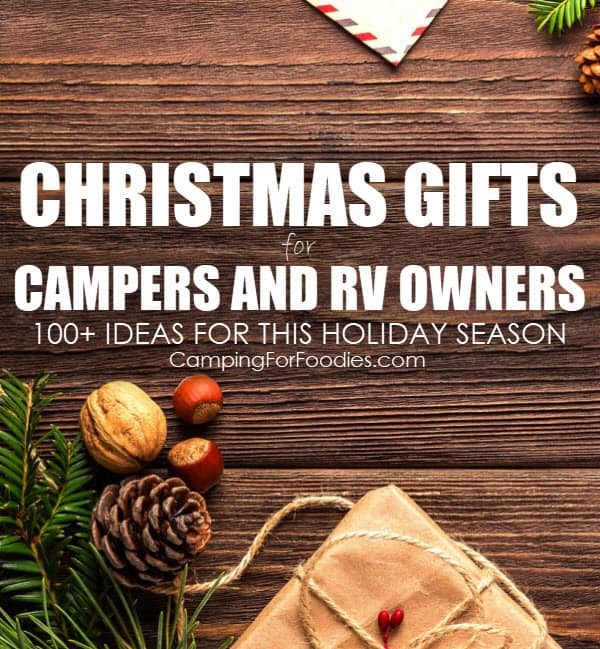 Christmas Gifts For Campers And RV Owners:100+ Ideas ForThis Holiday Season!
---
Some people like rugged camping with minimal gear while others like the luxury of RV camping at the extreme end you find the glamping campers (glamorous + camping = glamping).
One single camping gift guide can get overwhelming, YIKES!
Weve grouped categories so you effortlessly find the perfect camping gifts! And, we are updating the most popular gift picks daily so you see the latest top picks for 2019!
---
When it comes to our100+ Camping Stocking Stuffers For RV And Tent Campers post, this year we are seeing a trend in cute, bright camping-themed Christmas stocking stuffers!
The Happy Camper PopSockets and Camping Key Fob Straps are super popular camping gifts for 2019!
The Learn & Live Educational Card Sets have become top Christmas gift ideas campers are choosing and they come in tons of topics like star gazing, first aid, animal tracking, way finding and more.
Camping Key Fob Strap
Learn & Live Educational Card Set
Happy Camper PopSockets
&
---
Stocking stuffers that dont break the bank can be really lame gifts but, dont worry we have you covered!
See more camping stocking stuffersthat start under $10 (actually, there are quite a few that are below $5 bucks!!!)
Youll findChristmas gifts for campers includingcompletely practical to absolutely whimsicalgift ideas for men, women, kids, friends and families!
Camping stocking stuffers are so much fun but if you need camping gifts for other times of the year, we have great ideas for men, women and kids who love to camp!
---
There are Christmas gifts for campers that are exploding this year in our Gift Ideas RV Owners Will Be Crazy About post.
This HitchSafe Key Vault is a unique gift any camperwith a hitch on their vehicle can use. So, it works for RV owners as well as people who tent camp (as long as they have a hitch on their vehicle).
The Mudbuster Dog Paw Cleaner is AWESOME for RV owners who travel with their dog.
The Happy Campers Pendulum Clock is a whimsical artsy clock that RVers love!
HitchSafe Key Vault
Dog Paw Cleaner
Happy Campers Pendulum Clock
&
---
OurGift Ideas RV Owners Will Be Crazy Aboutpost is filled with unique RV gifts that are fun, whimsical and even practical for RV owners with all types of RVs from pop-ups to Class A motorhomes!
If you need Christmas gifts for RV owners who seem to have everything, this post is for you!
---
The Family Camping Journal as is a popular gift for couples this year.
The ever-popular 2-Person Inflatable Kayak Set continues to be a favorite gift for camping couples (it was a top-seller last year too!)
Cant you see why this Heart Love Pie Iron is another popular gift for camping couples it is so fun!
Family Camping Journal
2-Person Inflatable Kayak
Heart Love Pie Iron
&
---
You know what they say the couple that camps together stays together as long as they have the right equipment! LOL
Get more ideas that are perfect camping gifts for couples who like to just relax or those who are a bit more active in the great outdoors! Camp on lovebirds!
---
ThisCooler Light is the most popular gift for men so far this season.
The next two are theIm Unplugging Hammock With Attached Accessory And Carrying Bagand this Portable Outdoor Shower.
Cooler Lid Light
Im Unplugging Hammock
Portable Outdoor Shower
&
---
My husband gave me his camping gift wish list for his birthday Ill buy him as many weird camping gifts for men as he wants for any holiday season!
Some of the items on his list totally shocked me including the Flyshooter Bug Gun Seriously?!?!?
I wonder if he will ever grow up! Just kidding, I wouldnt have it any other way!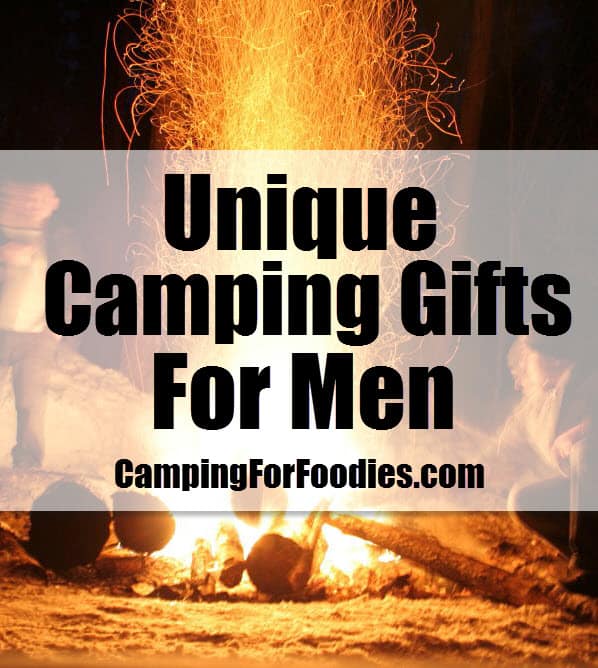 ---
This Flexible Cutting Mat Set is selling like crazy! You know I am super excited, personally speaking, to see more campers embrace campsite cooking!
I dont know if it is starting to get colder as this Christmas shopping season continues, but this totally adorable Travel Map Throw is really super popular now!
The GoGirl Female Urination Deviceis one of those gifts that might cause a little blushing around a slightly uncomfortable subject but women LOVE it and it is a super popular gift this year!
Flexible Cutting Mat Set
Travel Map Throw
GoGirl Female Urination Device
&
---
Get more super sweet ideas for capturing memories as well as accessories and brightly colored hiking, fishing and camping gifts for her with a stylish touch!
It may be a stretch to think about warm summer weather when shopping for Christmas gifts but the active women on your gift list will thank you for shopping from this one!
---
These Christmas gifts for camping kids are topping the list this year. Yes, roasting marshmallows is a classic camping activity for kids and it is especially fun (and extra safe) with these Telescoping Marshmallow Sticks.
This Happy Giddy Folding Camping Chair is so cute it makes me want to melt I see I am not alone!
These totally fun Kids Camping Bunk Beds come in fun colors and make kids actually want to go to bed! LOL
Telescoping Marshmallow Sticks
Happy Giddy Folding Camping Chair
Kids Camping Bunk Beds
&
---
OurFun Camping Activities Kids Love (and adults will too!) post is filled with daytime, nighttime, outdoor and indoor (rainy day activities) camping ideas for kids to experience a full camping adventure!
Shopping for kids camping gifts for Christmas can be a little challenging because you never know how much they will grow in the 6 months between the holiday season and summer camping season! LOL
---
Ahhhhh, fellow campfire cooks have a special place in my heart! Id rather cook over a campfire than in the most beautiful gourmet kitchen on the planet!
The most popular gifts in our Campfire Cooking Equipment You Cant Live Without post have always been this Rotisserie Grill and Spitas well asExtra Long Suede Grill Gloves.
The Outdoor Popcorn Popper is really popular too!
Camping Rotisserie Grill/Spit
Extra Long Suede Grill Gloves
Outdoor Popcorn Popper
&
---
We think youll agree, campfire cooking equipment makes really great camping Christmas gifts for campers who love cooking over an open campfire and are not afraid to singe a couple of hairs from their eyebrows! LOL
---
Camping coffee gifts are popular year round but during this particular holiday season, these are the most popular items for 2019: Portable Espresso Machine, Coleman Camping Coffee Maker, Ultralight Java Drip.
Portable Espresso Machine
Coleman Camping Coffee Maker
Ultralight Java Drip
&
---
Espresso drinkers CAN enjoy a shot while in the wilderness and no frills coffee lovers can make the best strong, black coffee around with these coffee gadgets gifts perfect for lightweight backpackers to big-rig RV campers!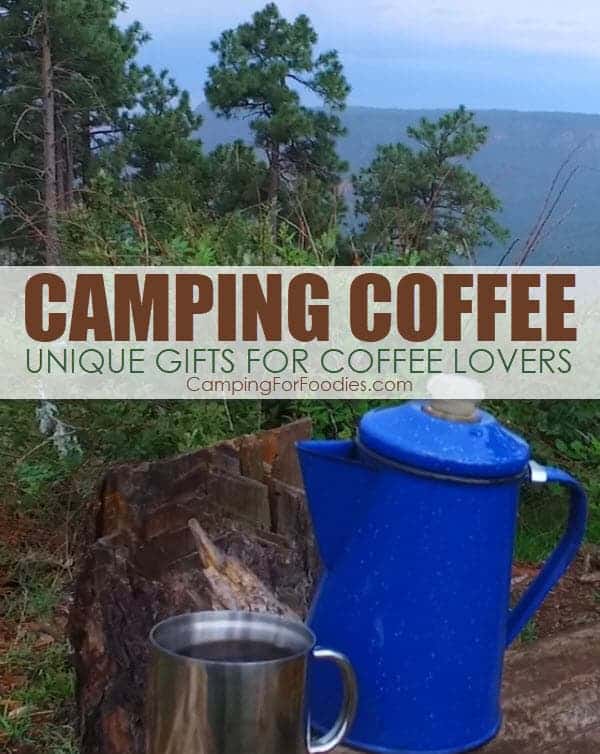 ---
One of the most popular gifts in our Camp Dutch Oven Accessories post is thisDutch Oven Tote Bag which comes in different sizes to fit all sorts of camp Dutch ovens this is a ridiculously popular camp kitchen gadget!
Again this year the Lodge Durable Pan Scrapers Set is really popular.
The Rapid Fire Chimney Starter is a top selling Christmas gifts for campers this holiday season who love Dutch oven cooking!
Dutch Oven Tote Bag
Lodge Durable Pan Scrapers
Rapid Fire Chimney Starter
&
---
Dutch oven accessories make really fun camping gifts for Christmas if you have Dutch oven chefs on your gift list!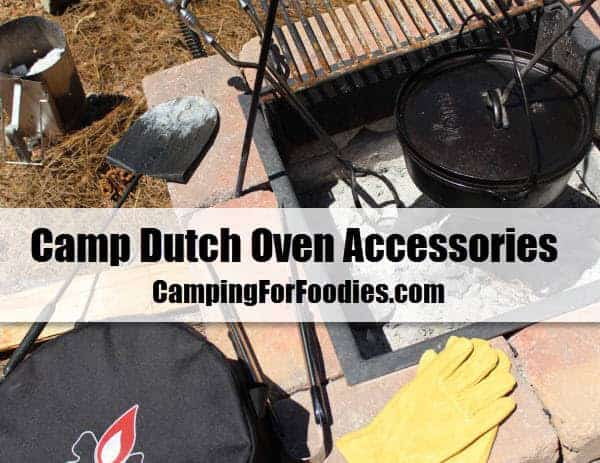 ---
One of the most popular gifts in our Flag Your Camp With Cool Camping Spinners And RV Flags post is this Camp, Eat + Drink Relax Raccoon Garden Flag. I guess the message is that you just need to eat, drink and relax when the raccoon invades your campsite. Just keep the critters away from MY FOOD!
The Happy Hour Flag is a super popular gift for campers who like to socialize with a cocktail.
ThePersonalized 5th Wheel Flag is also really popular but it takes a little extra time to ship because it is well made on demand and personalized. LOL
Happy Hour Flag
Personalized 5th Wheel Flag
Camp Raccoon Flag
&
---
There some really cute and colorful camping flags to fit every campers personality!
In fact, there are so many fun designs youll find camping Christmas gift ideas that can fly during every season of the year!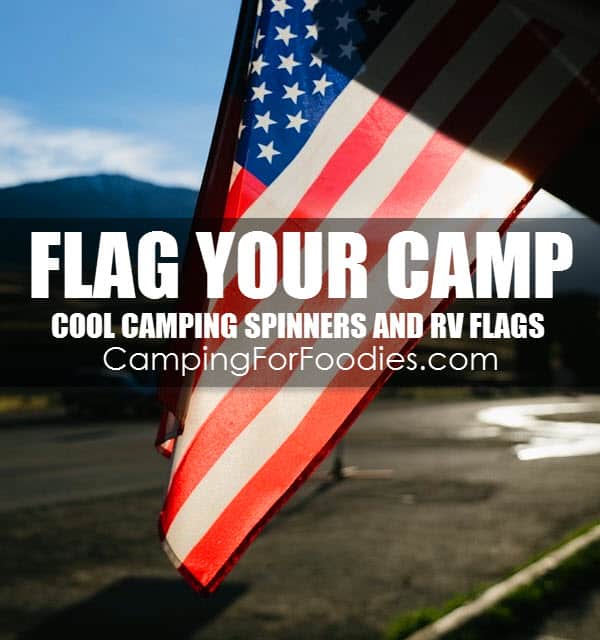 ---
One of the most popular gifts in our Cute Glamping Accessories And DIY Glam Camping Ideas And Tips post is this Camping-Themed Cocktail Shaker
The Camping Kitchen Towel Set and Wanderlust Mugs are flying off the shelves!
Camping Shaker Gift Set
Camping Kitchen Towel Set
Wanderlust White Mug
&
---
There are different levels of glamorous camping for sure! These glamping accessories make pretty Christmas presents for campers who like to bring some style to their camp settings!
---
Camping games started out as slow sellers this year which has been the normal trend during past Christmas seasons.
The top games so far in the 2019 holiday gift-giving season include the Camp Board Game I guess people who love to camp like sitting around and playing games about camping LOL.
A more active game that is popular is the Ring Toss Game.
We were wondering if the UNO Wilderness Card Game was going to be popular again this year and sure enough it is! I think UNO is one of those classic games that will never go out of style and the wilderness twist on this version makes it even more popular as a camping Christmas gift!
Camp Board Game
Ring Toss Game
UNO Wilderness Game
&
---
Camping games might be the first thing that comes to mind when thinking of camping Christmas gift ideas for kids but there are tons of fun games for adults and entire families to play together including active games, board games, puzzles and more!
---
TheAnother Day In Paradise Retro Glamping Trailer Wine Bottle Insulator is one of those Christmas gifts for campers who prefer a bottle of wine to a bottle of beer! Thecollapsible koozie fits 750 ml. wine bottles and is a hot seller this holiday season!
One of the most popular gifts is also one of the most popular camping quotes: Not All Those Who Wander Are Lost Decal.
The Home Is Anyplace Im With You Towel is rounding out the top gifts in this category.
Get more Christmas camping quote gift ideas in our Inspirational And Funny Camping Quotespost here.
Another DayInsulator
Home Is AnyplaceTowel
Not All ThoseDecal
&
---
Its great to verbally share them but its even better to display camping quotes on signs, stickers, mugs and more of these Christmas camping ideas for functional gifts that are inspirational and funny!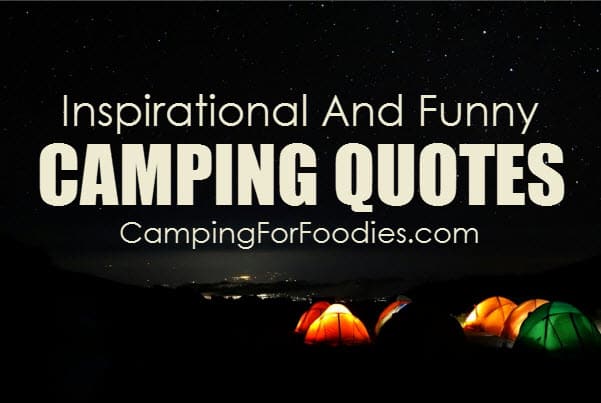 ---
One of the most popular Christmas ornament gifts is this Smores Christmas Ornament.
The RV Camper Christmas Ornament is popular for the second year in a row!
Keepsake ornaments are always popular and this Hallmark Keepsake Happy Campers Christmas Ornamentis leading the way this year.
Smores Christmas Ornament
RV Camper Christmas Ornament
Happy Campers Christmas Ornament
&
---
These camping ornaments are some of THE MOST ADORABLE Christmas ornaments you ever want to see!
Ornaments with a camping theme make great stand-alone camping Christmas gifts but they also make really cute embellishments as wrapped box toppers!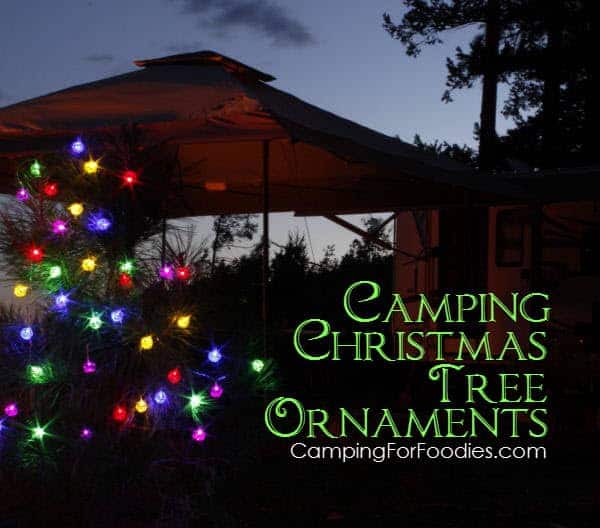 ---
One of the most popular gifts in our Personalized Camping Gifts For RV And Tent Campers post is this Personalized Campsite Flag. There are so many options including styles with Travel Trailers, Motorhomes, Pop-Up Campers and more! Its sort of like a welcome to our campsite banner but better!
This Personalized Camping Pillowhas just taken over as the second most popular personalizedChristmas gift for campers and RV owners this holiday season!
This Personalized Kids Camp Chair comes in all sorts of character designs and colors and is really popular.
Personalized Campsite Flag
Personalized Camping Pillow
Personalized Kids Camp Chair
&
---
Giving personalized camping gifts is a way to really make the receiver feel extra special.
Dont forget, it takes a little extra time to personalize gifts so order these as early as possible to be sure they arrive in time for Christmas!
---
Continuing from last years trend, theThe Most Scenic Drives In America: 120 Spectacular Road Trips book is the most popular gift idea from our road trip post.
This year theRoute 66: EZ66 Guide For Travelers book is still super popular.
The lure of the Mother Road never fades! The My Road Trip Journal is staying steady at the top of this gift list too!
The Most Scenic Drives In America
Route 66: EZ66 Guide For Travelers
Adventures My Road Trip Journal
&
---
For those campers on your Christmas gift list that are looking for thebest camping road trips USA, there are fun gift ideas to help explore the Historic Route 66 as well as other parts of America.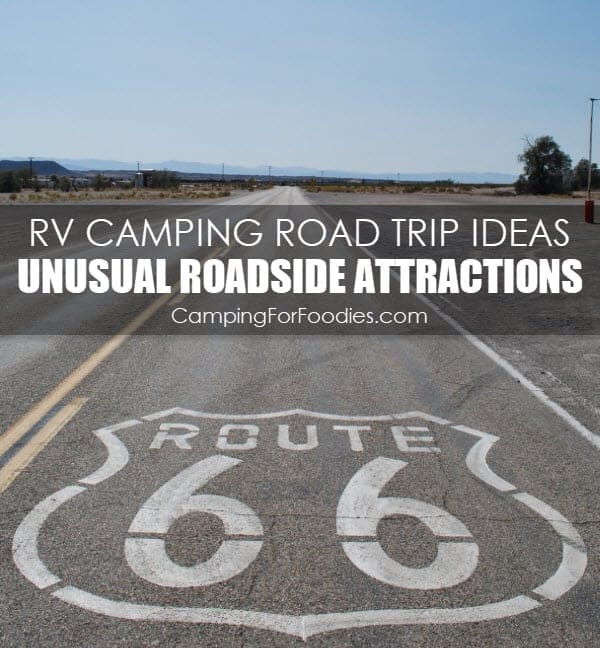 ---
The most popular gifts in our campsite lighting post include these Portable Outdoor LED Camping Lanterns.
Most campers like camping because they get away from the noise and light of the city but they still need bright light once in a while after the sun goes down and these super-bright LED lanterns are all the rage!
TheInflatable Solar Light and thePortable LED Light Bulb Lantern Lights are extremely popular too!
Led Collapsible Camping Lantern
Inflatable Solar Light
Portable LED Light Bulb Lantern
&
---
Sometimes campers want task lighting, mood lighting or just the light of the stars and the moon.
No matter what the function is, these campsite lights make great practical gifts for the holiday season!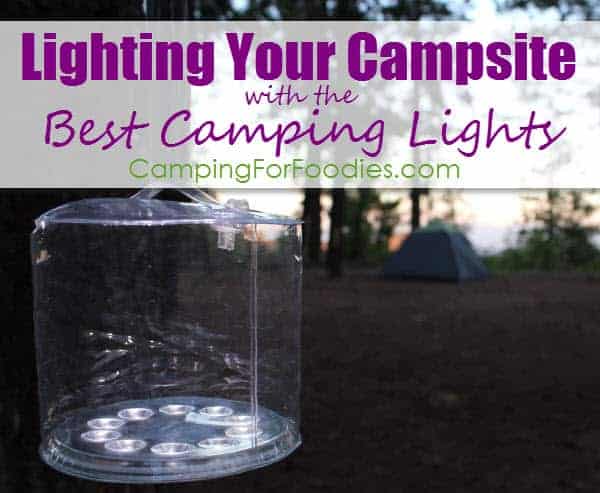 ---
One of the most popular gifts in our How To Charge Your Phone Without Electricity While Camping post is this Goal Zero Torch 250 Flashlight With Integrated Solar Panel.
The other Christmas camping gifts that round out the top gift ideas include the Solar ChargerDual USB Battery Bank, theSolar & Hand Crank Powered Phone Charger which also has an Emergency NOAA Weather Radio and Led Flashlight.
Goal Zero Torch
Solar Charger
Solar/Crank Phone Charger & Radio
&
---
Ideas For More Gear-RelatedChristmas Gifts For Campers And RV Owners
We try to convince people they should unplug from their electronic devices while camping but its a great idea to have phones charged in case of an emergency.
Some really unique camping phone chargers offer surprising solutions to keep phones charged out in the wilderness!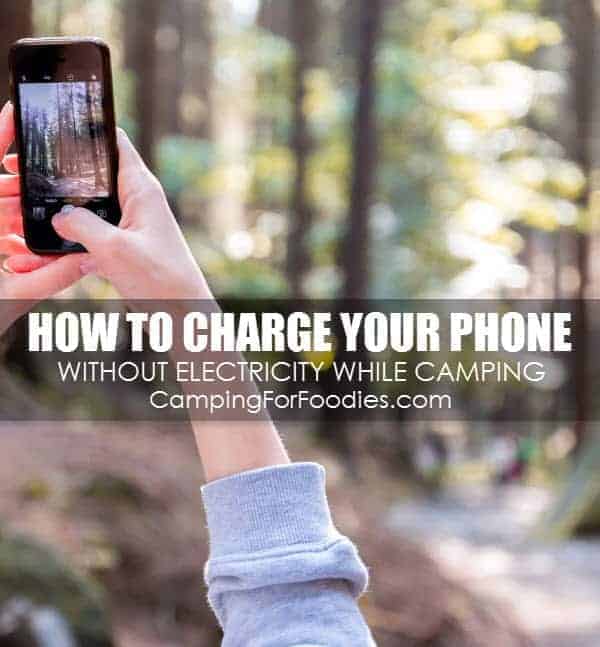 ---
One of the most popular gifts in our bug-free campingpost is this Thermacell Portable Mosquito Repeller.
Nothing kills a good time faster than annoying insects at the campsite! So, we say, dont invite them to the party!
The Mosquito Repellent Candle is also a great gift idea that is gaining traction.
These Mosquito Repellent Pest Control Lanterns are popular Christmas gift ideas campers love receiving especially if they typically camp in mosquito-heavy locations.
Mosquito Repeller
Mosquito Repellent Candle
Repellent Lantern
&
---
I dont know a camper that wouldnt love to receive a mosquito repellent for campingthat keeps bugs away from campsites!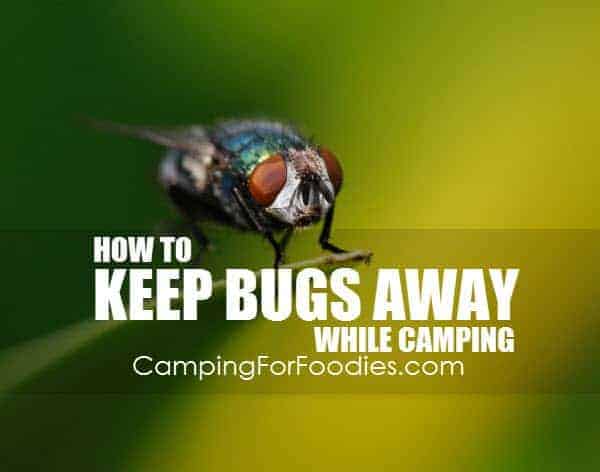 ---
One of the most popular gifts in our family safety campingpost is this 23-Mile Range Two-Way Radio Set. Staying in communication at the campsite is a good safety practice and kids actually have fun using them!
Another popular item this year is the Hands-Free Hand Wash System which uses a foot operated pump to provide water to the spigot.
Motorola Talkabout Radios
Hands-Free Hand Wash System
&
---
Gear that enhances camping safety especially for families that camp with younger kids makes wonderful holiday presents for entire families.
---
One of the most popular gifts in our cast iron carepost is this Stainless Steel Cast Iron Cleaner.
Dutch oven cooking is a blast but cleaning is not very fun Until the stainless steel ringer entered the picture!
This little piece of camp kitchen gear is INSANELY popular!
Dutch oven camp cooks love receiving this as a Christmas gift!
TheCast Iron Brush And Scraper and theCast Iron Seasoning Oil And Conditioner are also popular gift ideas for camp cooks!
Stainless Steel Cast Iron Cleaner
Cast Iron Brush And Scraper
Cast Iron Oil/Conditioner
&
---
Seasoning cast iron Dutch ovens is an important part of keeping expensive camp cooking equipment in top shape and the cool little gadgets that make the task easy are fantastic gifts!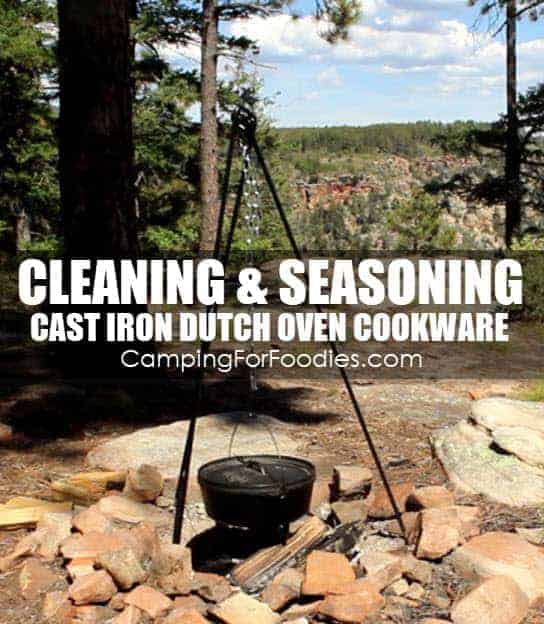 ---
One of the most popular gifts in our solar camping gearpost is this 5-Way Powered Emergency AM/FM/SW Weather Alert Radio.
Most campers like to be a step ahead of the game when it comes to weather emergencies and having a weather alert radio is key.
Its really helpful when the radio has its own solar panel that powers the radio and charges the built-in batteries too!
TheGoal Zero Yeti Solar Generator Kit and theColeman 5-Gallon Solar Shower are also really popular Christmas gifts for campers this year.
5-Way Powered Emergency Radio
Goal Zero Yeti Solar Generator Kit
Coleman 5-Gallon Solar Shower
&
---
When camping in remote areas, being off-the-grid can be a challenge but these solar gadgets for camping make it simple and they are super fun gifts!
---
Two of the most popular Christmas gifts for tent campers and RV owners in our campsite securitypost are thePortable Personal Safe and theUniversal Coupler Lock is also a great security solution for any type of vehicle with a typical ball-type trailer hitch like an RV, motorcycle trailer or cargo trailer that carries fun toys like ATVs.
Portable Personal Safe
Universal Coupler Lock
&
---
We never have security problems when we are camping Im not sure if it is just luck or because we take simple precautions to avoid issues.
Here are more RV and tent security gadgets that make unique camping gifts for Christmas.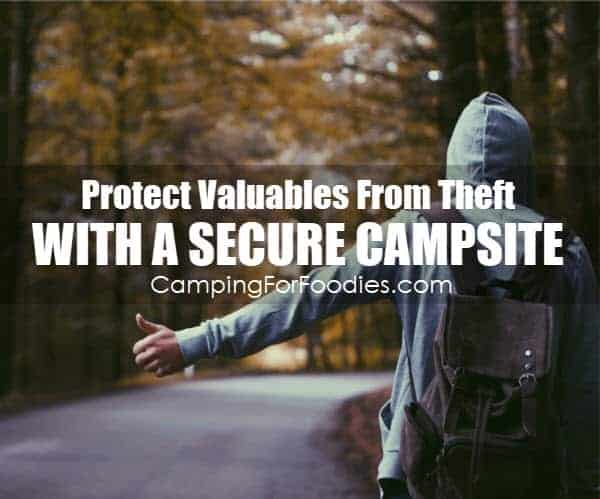 ---
One of the most popular Christmas gifts in our newbie tent campingpost is this Portable Shower Tote Organizer. Its a neat and clean way to use public showers while camping in a tent!
TheColeman Camping First Aid Kit is another awesome Christmas gift idea that tent campers really appreciate but it is also a favorite of RV campers and roadtrippers.
Portable Shower Tote Organizer
Coleman Camping First Aid Kit
&
---
If you are looking for a present for a newbie tent camper, using a camping gear list is a great way to get gift ideas for the holiday!
---
One of the most popular gifts in our beginner RVingpost is thisPop-A-Toothbrush Wall Mounted Holder RV bathroom organization gadget which is a super-low costgift option for new RV owners!
This year we are also seeing a trend in vehicle accessory Christmas gifts for RVers withLeveling Blocks andRV Sewer Hose Supports.
Toothbrush Mounted Holder
Leveling Blocks
RV Sewer Hose Support
&
---
There are so many fun and whimsical gift ideas for RV owners but if you are thinking RVing for beginners might need to start with more of the basics there are lots of options for super functional presents, that are affordable and practical.
---
One of the most popular Christmas gifts in our RV Tool Kit Checklist post is this Digital Tire Gauge. If you have not tried one, you should digital is the only way to go!
It is an affordable gift for RV owners and tent campers alike!
This year we are also seeing trends in these gifts:Mechanics Tool Setand the Digital Multimeter.
Digital Tire Gauge
Mechanics Tool Set
Digital Multimeter
&
---
RV owners should have a fully-stocked RV tool kit before they hit the road! Thesecool gadgets make great gifts for RVers who are just starting to build their tool collection.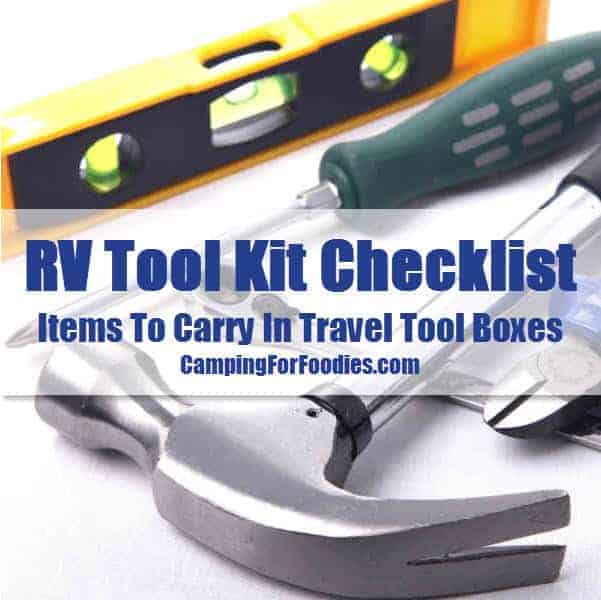 ---
There are two camping Christmas gifts that are popular in our green campingpost and I guess it makes sense that people would give them as a set even though they are sold as individual pop-up recycle and pop-up trash bins.
Pop-Up Recycle Bin
Pop-Up Trash Can
&
---
Here are more fun gift ideas for people who like to go eco camping and minimize their impact on the environment.
---
One of the most popular Christmas camping gifts in our winter tent campingpost is this Zippo Hand Warmer.
It makes a great gift for anyone who wants to keep their hands warm in cold weather!
Its so affordable, you can combine it with other weather-related gifts to make a nice gift basket for your camping friends!
Two other popular gift ideas this year include theDrymate Camping Tent Mat and the Indoor Safe Propane Heater which runs off of those little propane cylinders you use with a camp stove.
Zippo Hand Warmer
Drymate Camping Tent Mat
Indoor Safe Propane Heater
&
---
How to stay warm in a tent is easy with the right gear that also happens to make awesome camping gifts for Christmas!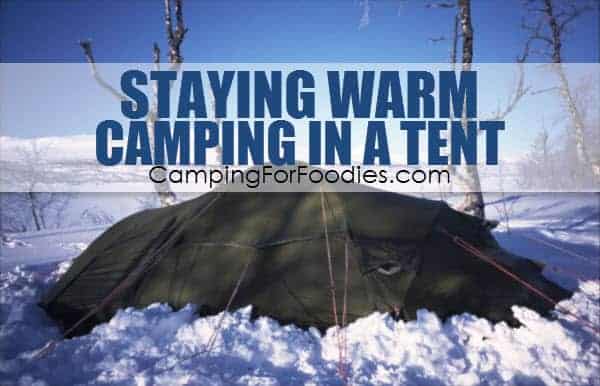 ---
One of the most popular gifts in our winter RVing post is this Mr. Heater Portable Space Heater.
When your RV heater cant keep up, its nice to have a little extra help from a space heater especially when its time to get out from under the covers in the morning!
Heated Hoses andElectric Petite Dehumidifiers are also popular RV camping Christmas gifts this year.
Mr. Heater Portable Space Heater
Heated Hose
Electric Petite Dehumidifier
&
---
There is no doubt that winter RV camping gadgets are not super fun but they do make awesome utility-types of Christmas gifts for campers who brave low temps in RVs!
&
---
DIY Camping Gifts For Christmas
---
Thinking you might want to do a little DIY camping gift holiday giving?
This campfire hot chocolate is warm, yummy and makes a thoughtful, inexpensive and unique Christmas gift for people who love to camp!
---
Another awesome and simple DIY camping Christmas gift idea is to make homemade fire starters!
These are so fun because they have trivia questions about Smokey Bear on the outer wrapping of the starter!
&
---
Throwing a party and need some activity gifts for crafting RV owners this holiday?
A really fun way to celebrate the holiday is with a gingerbread Christmas ornament trailer decorating event!
This Christmas Gingerbread Camper Kit has pre-baked camper panels along with the icing and candy ornaments all in one box!
&
Christmas Gingerbread Camper Kit
Camper Pre-Baked Panels
Build/Decorate It Yourself Camper
&
---
Creative Wrapping Ideas For Camping Christmas Gifts
---
Christmas camper wrapping paper is just one way to make sure your gift is wrapped with a camping-theme!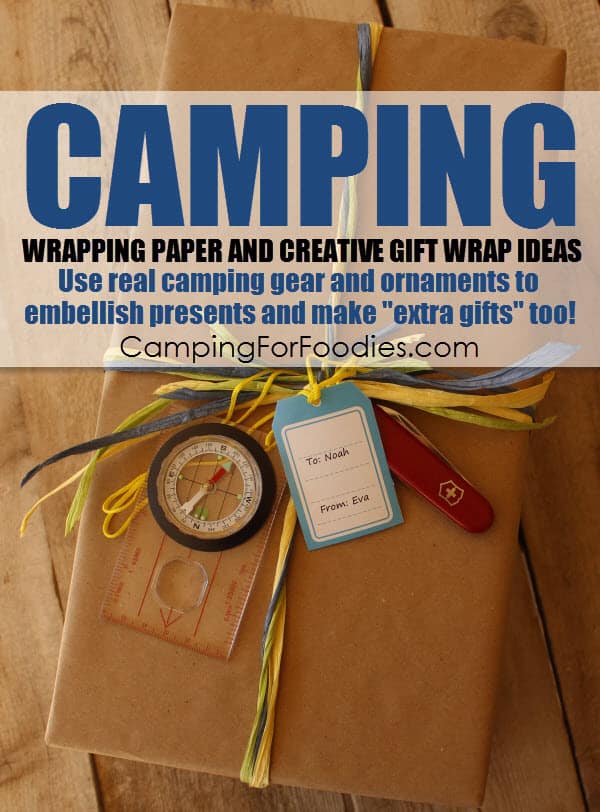 &
---
Unique RV Camping Themed Christmas Cards
---
Thinking you might want to send your Christmas gifts for campers and RV owners with a camping-themed card this holiday season? Here are some cute options:
Camper And Santa Christmas Card 18 Cards And Envelopes
Inside Camper And Santa Christmas Card
Relaxing In Warm Weather Santas Camper Christmas Card 18 Cards And Envelopes
Inside Relaxing In Warm Weather Santas Camper Christmas Card
Santas Vintage Camper Christmas Cards 8 Cards And Envelopes
Inside Santas Vintage Camper Christmas Cards
Winter Vintage Campers Christmas Cards 8 Cards And Envelopes
Inside Winter Vintage Campers Christmas Cards
&
---
Pin It For Later!
---
No time to look for recipes, create a menu and write a grocery list? No Problem! Get our3-Day Dutch Oven Camp Menu Plan here!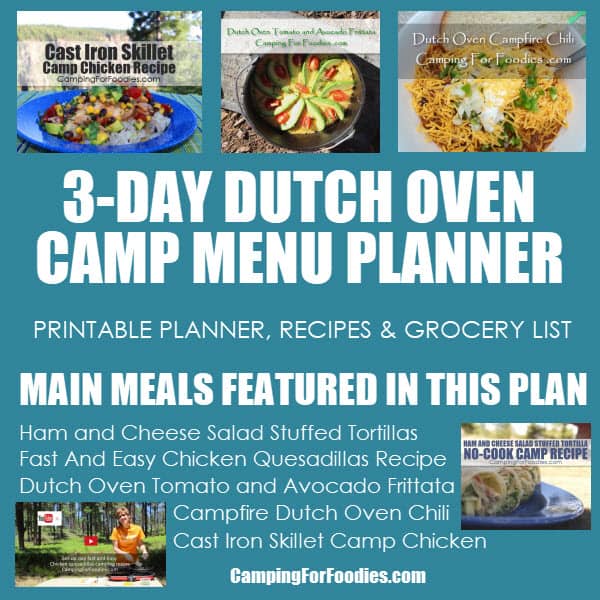 Get More Camp Menu Ideas From Our Camping Recipes List!
Dont miss a thingsign up for Camping For Foodies email updates!
Your purchase of our products will help support World Vision Building a better world for children.
---
From All Of Us At Camping For Foodies, We Wish You A Merry Christmas!
The post Christmas Gifts For Campers And RV Owners:100+ Ideas ForThis Holiday Season appeared first on Camping For Foodies.