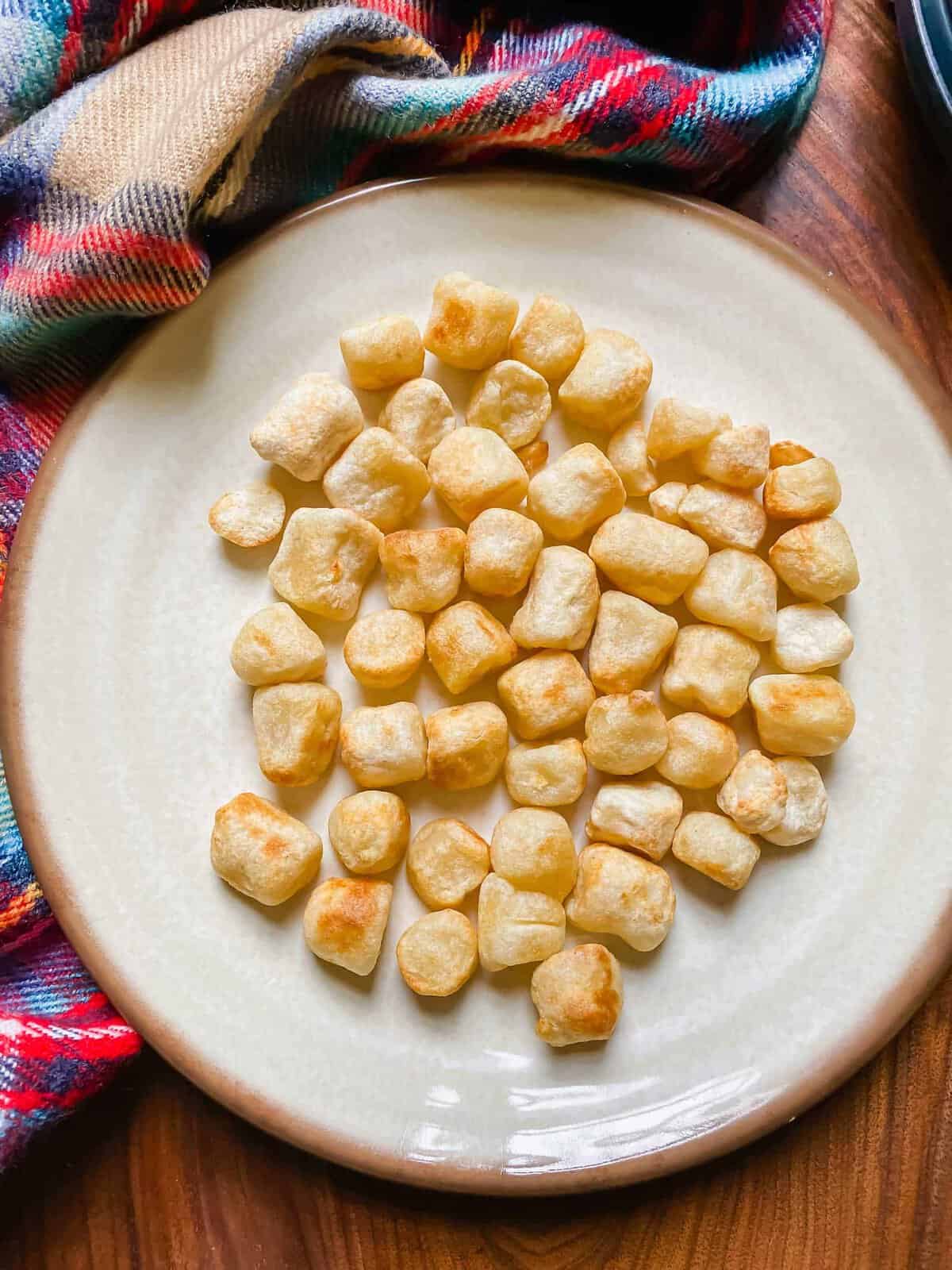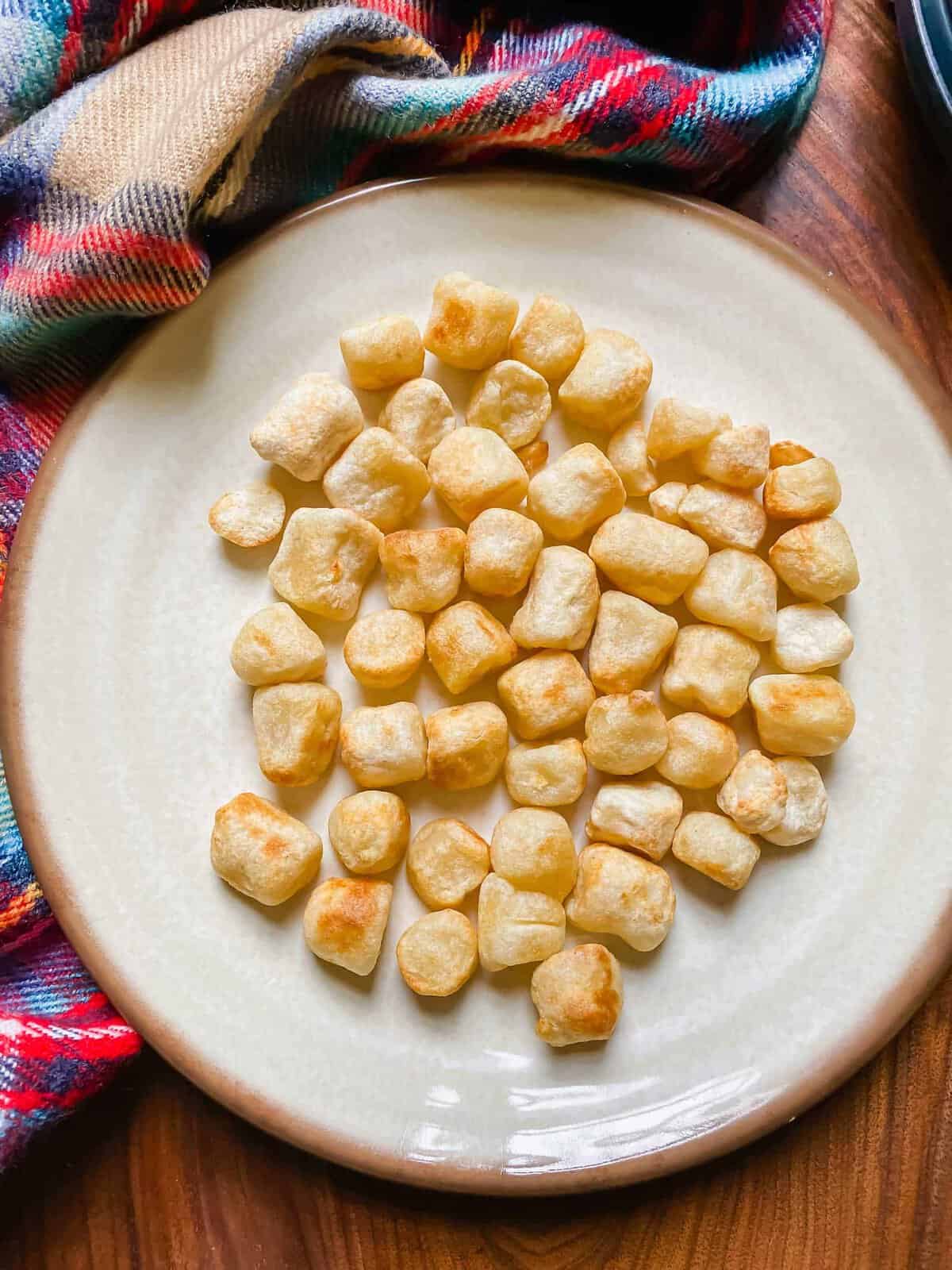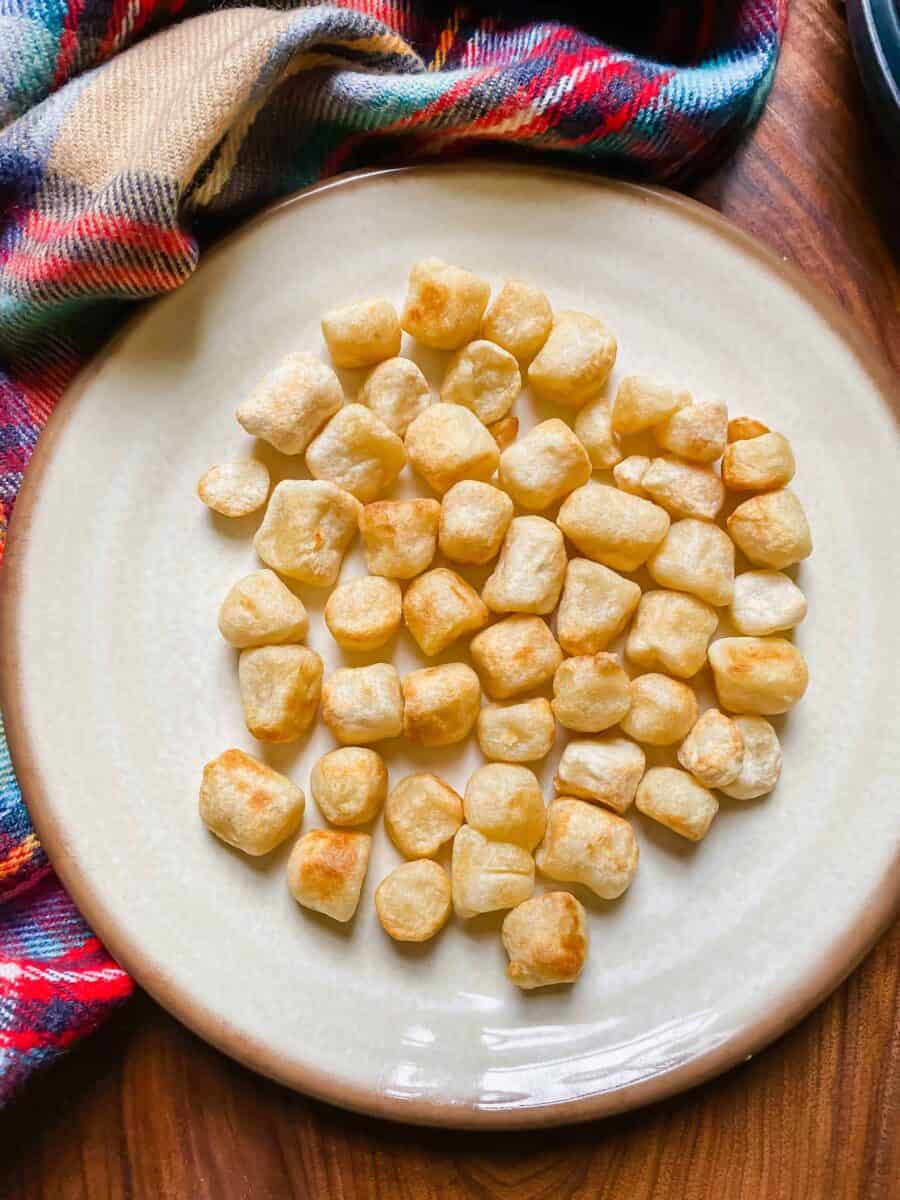 Air fryer cauliflower gnocchi
This was probably one of the first things I was super excited to try with my Instant Pot air fryer lid.
I wanted to see if you could take a bag of Trader Joes frozen cauliflower gnocchi and crisp it up in the air fryer.
Why?
Because it seems that a lot of people have a love/hate relationship with Trader Joes cauliflower gnocchi.
Its a texture thing and Im fine with it being gummy and just cooked in the skillet with the sauce.
However, many people (and the instructions on the bag) have said its better if you pan fry it before adding it to dishes. Ive actually never done that before and I can kind of see the argument for it after I air fried cauliflower gnocchi.
It does make the exterior a little more palatable.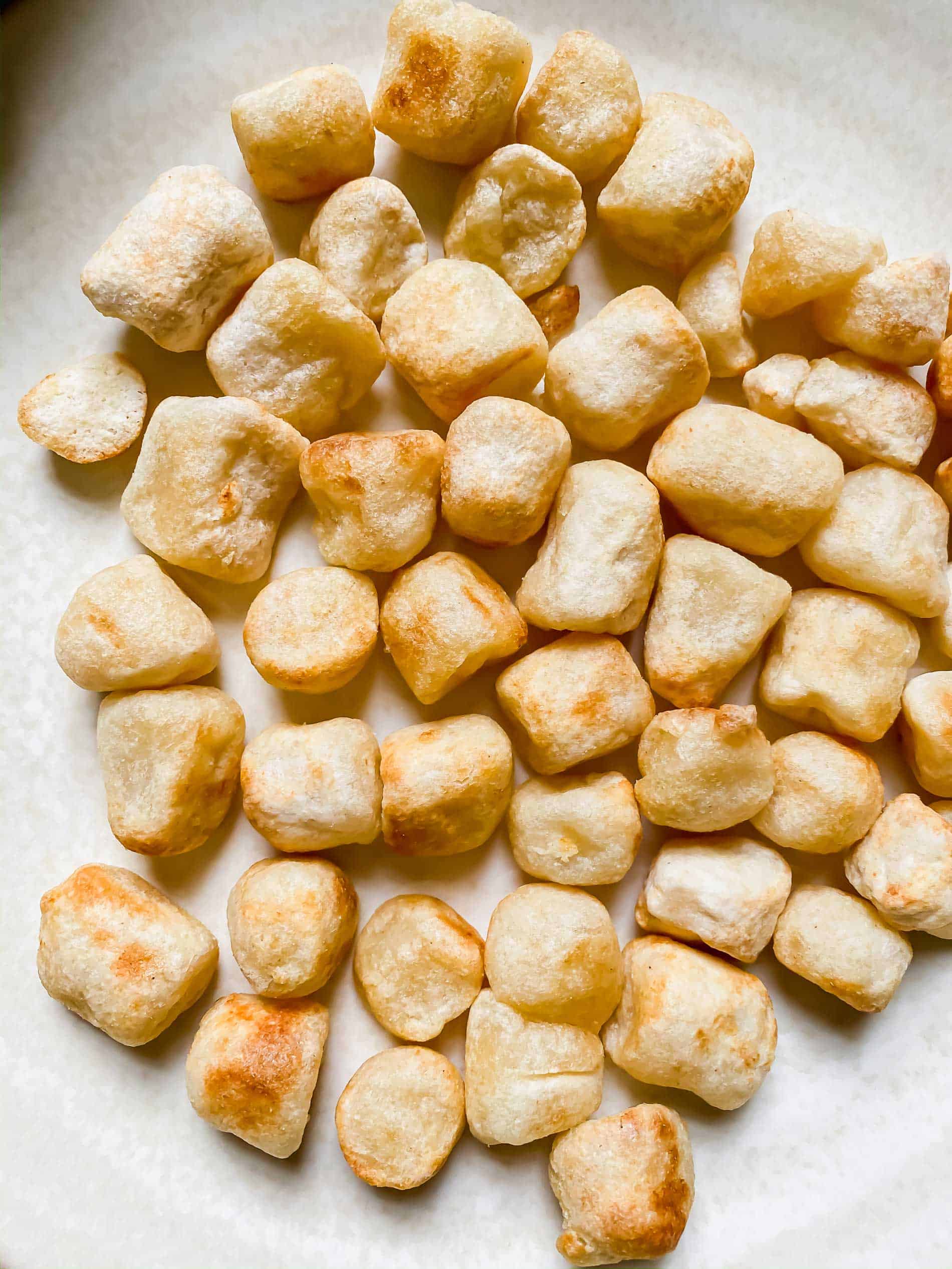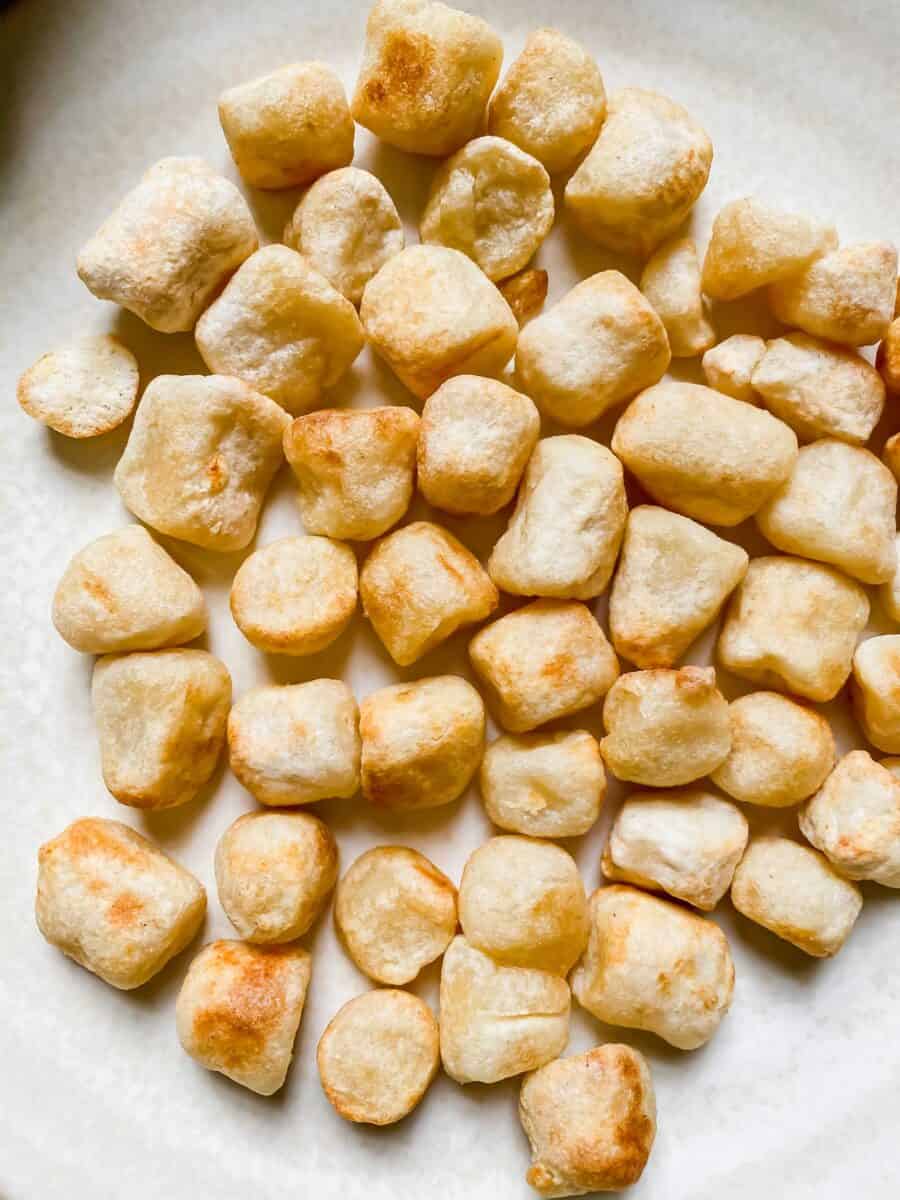 What did your air fryer cauliflower gnocchi taste like?
It tastes just like cauliflower gnocchi, if youve ever had it before. It doesnt change the flavor of it when you air fry it. If anything, it just changes the texture.
What was the texture of your air fryer cauliflower gnocchi?
Crispy! The inside was still soft but the exterior was definitely crispy!
How long did you air fry?
20 minutes! I shook the basket halfway through.
What if I dont have an Instant Pot?
You can do this in any regular air fryer.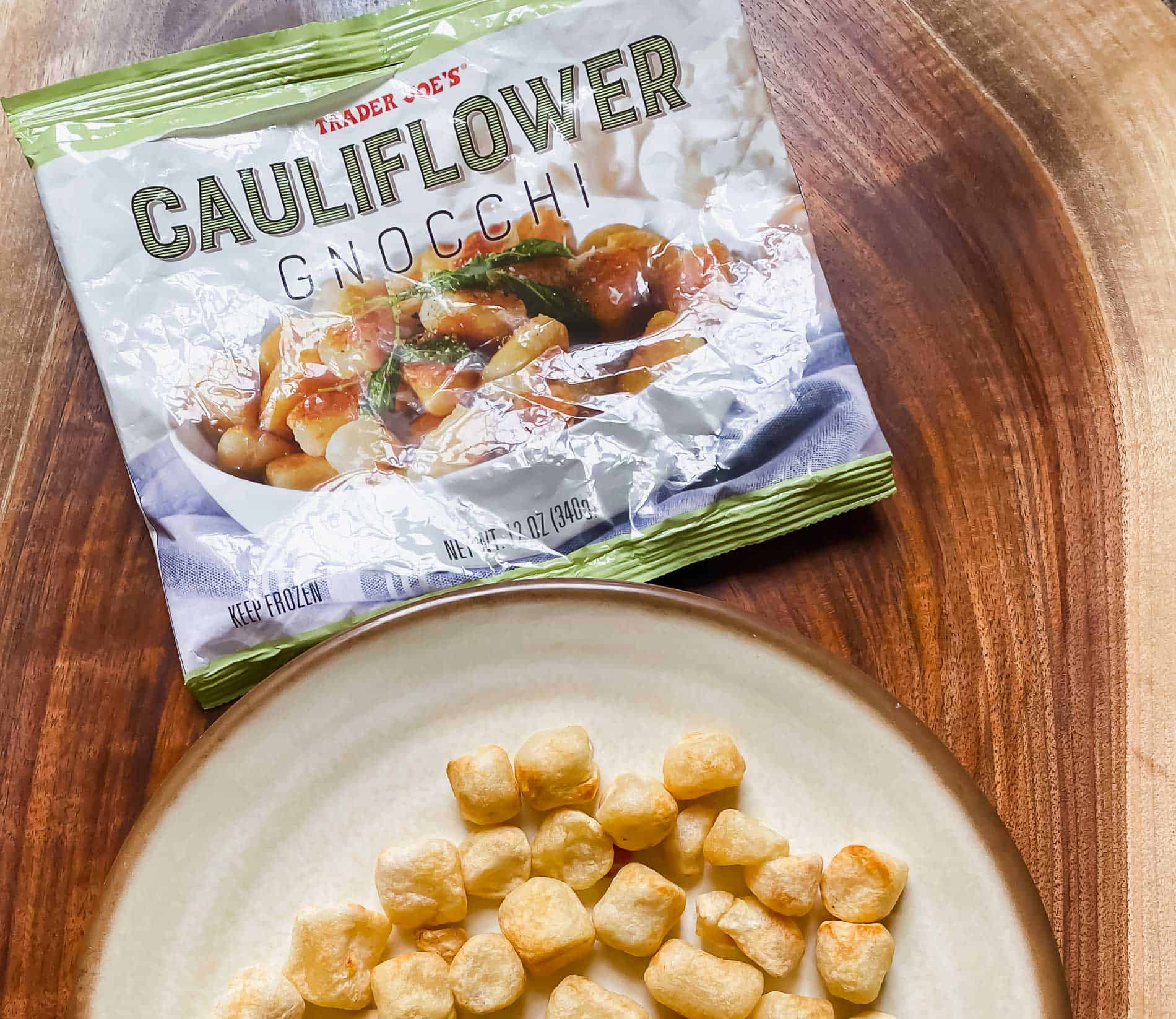 What is the exact method for air frying cauliflower gnocchi?
With my Instant Pot air fryer lid, the basket was large enough to fit an entire bag of the Trader Joes cauliflower gnocchi.
I lightly sprayed the bottom of the basket (even though its nonstick, I just wanted to make double sure) then poured the cauliflower gnocchi in and made sure nothing was overlapping (single layer).
I sprayed the tops of the cauliflower gnocchi lightly with more cooking spray.
Set the air fryer to 400 degrees and 20 minutes and shake halfway through.
Recipes to add air fried cauliflower gnocchi to:
Low-carb chicken parmesan gnocchi bake
Cauliflower gnocchi and meatballs
Chicken chorizo cauliflower gnocchi skillet