This healthy cauliflower curry recipe is easy to make, naturally gluten-free and vegan, and made with the most delicious creamy curry sauce.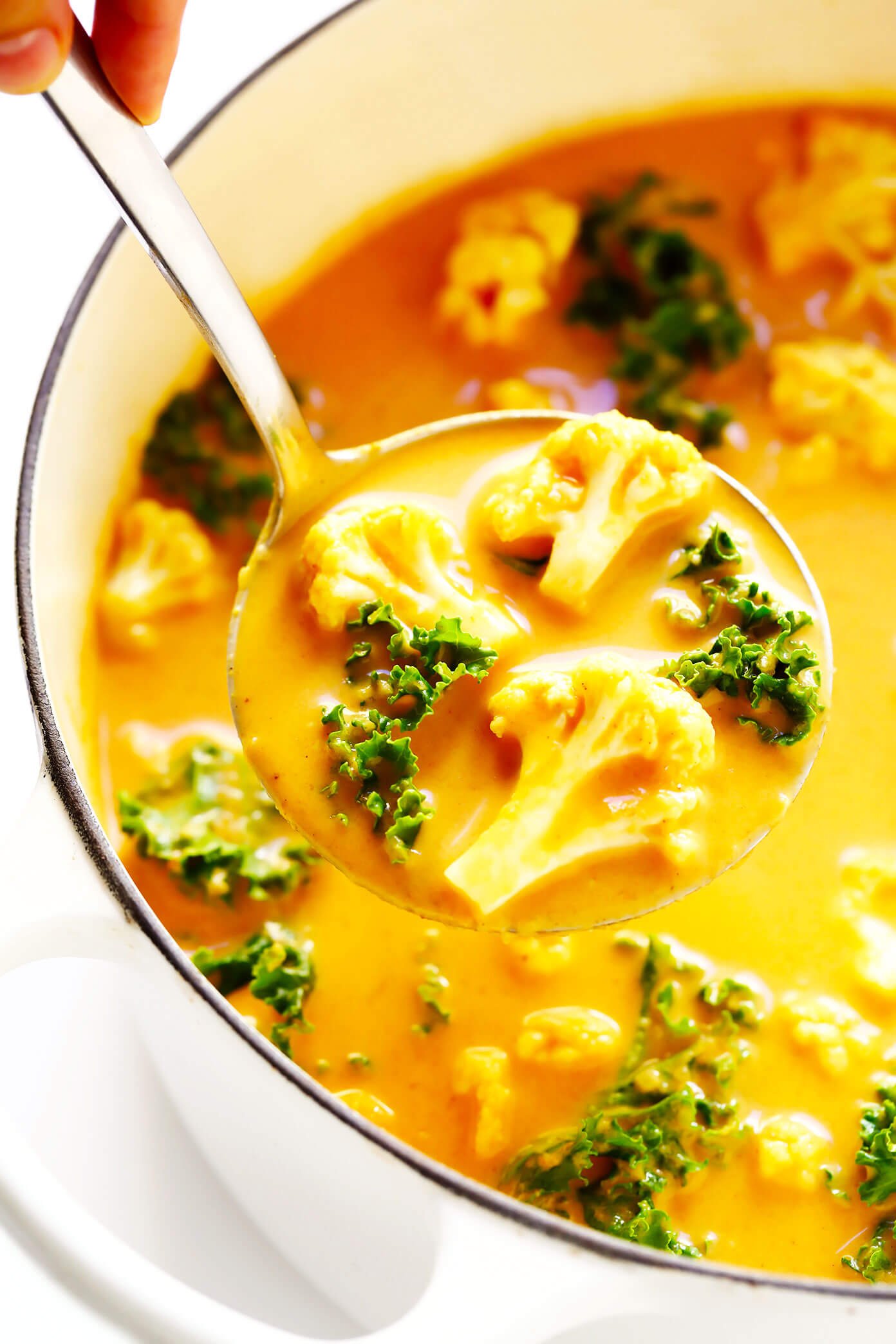 So weve started a fun new tradition in our house Barclays now cooking me surprise dinner for date night once a week!
Hes actually gotten more and more into cooking the past few years and graciously helps out with meals around here on the reg. But a few months ago, he offered to start planning us some cozy dinner-and-a-movie date nights in once a week. And they have been so, so fun. Per my request, the recipes that he cooks each week are always surprise to me, scouted out from sources beyond my blog which is extra-fun because they often include different flavors or techniques that arent in our usual rotation. And boy, he has had some winners. We actually loved one of the dishes he made last month so much that weve made it again three times since, tweaking it here and there until the seasonings were just right for us. So I figured it was probably high time I share it with you all too.
Meet our new favorite cozy cauliflower curry.
You guys, we absolutely adore this curry. It ticks all of our favorite boxes quick, easy, healthy, comforting, vegetarian, and ultra-flavorful. And when ladled up over rice or, Barclays favorite, tri-color quinoa we can vouch that this Indian curry is the absolute perfect way to warm up on a chilly winter night. Its also happens to be naturally gluten-free and vegan, and the creamy curry sauce can be used with whatever veggies or fillings you might prefer.
Lets make some!