A super easy cauliflower soup recipe youll want to make over and over again, because it is so unbelievably creamy and delicious.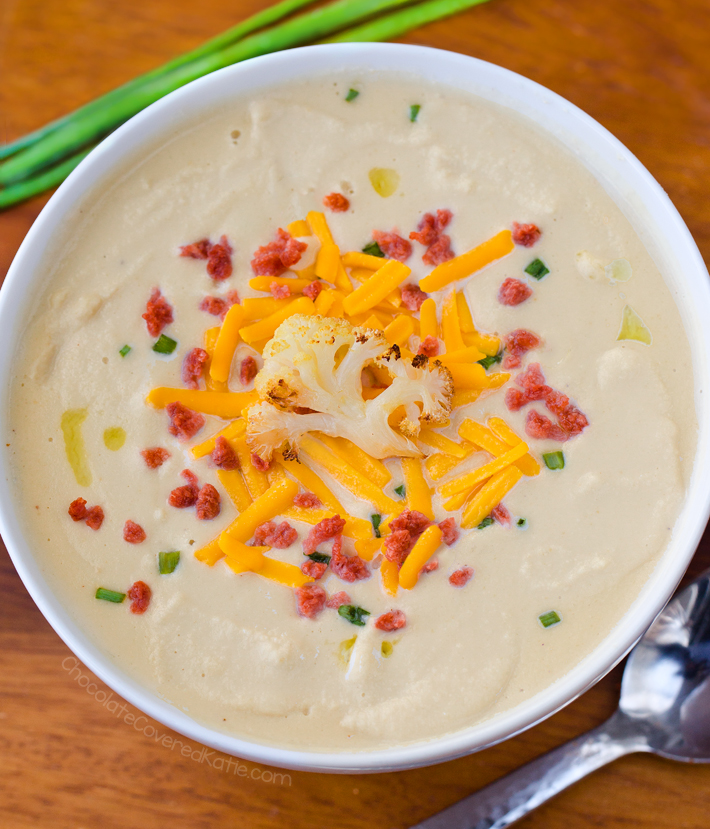 The Best Cauliflower Soup
This seriously might become one of your new favorite recipes.
If youre looking for a simple cauliflower soup thats perfect for guests or serving as a quick and healthy weeknight family meal, this is definitely the recipe to try.
The thick and cheesy cauliflower soup tastes like something youd find at a fancy candle-lit restaurant, and yet the entire recipe can be thrown together in under 20 minutes!
Leftover Cauliflower? Try These Buffalo Cauliflower Wings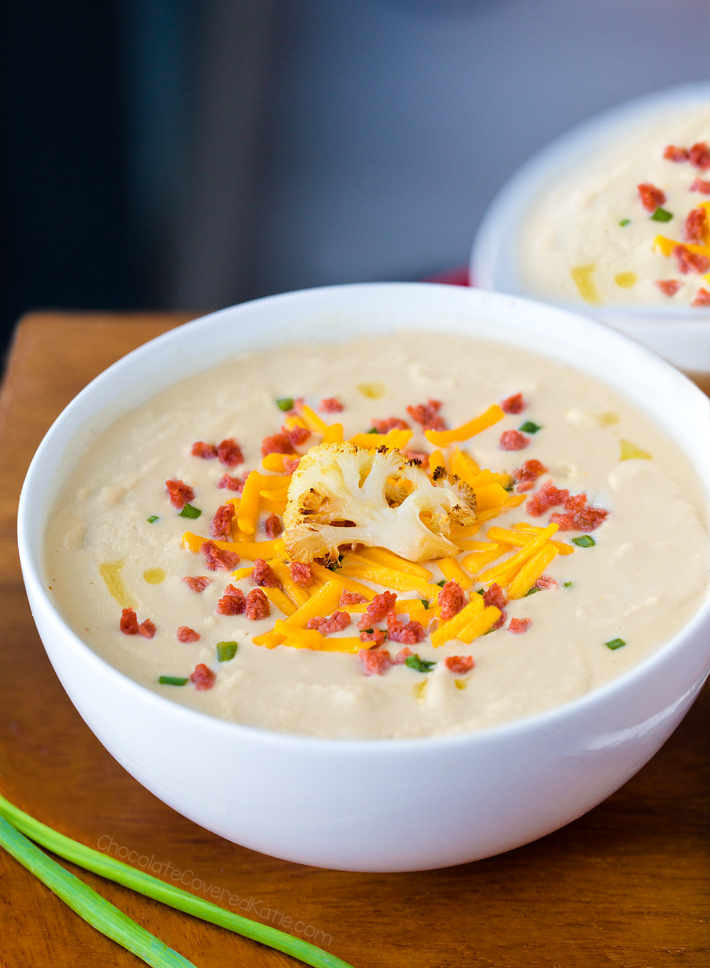 Easy
Low Carb
Dairy Free
Just 6 Ingredients
This is pure healthy comfort food in a bowl.
With just 6 basic ingredients, this creamy cauliflower soup has no business being so good.
The recipe can also be vegan, keto, gluten free, Whole30, paleo, sugar free, soy free, and oil free; but its so rich and savory that you will forget all of that while youre eating.
Its like a healthier version of loaded baked potato soup!
Also Try This Cauliflower Mac And Cheese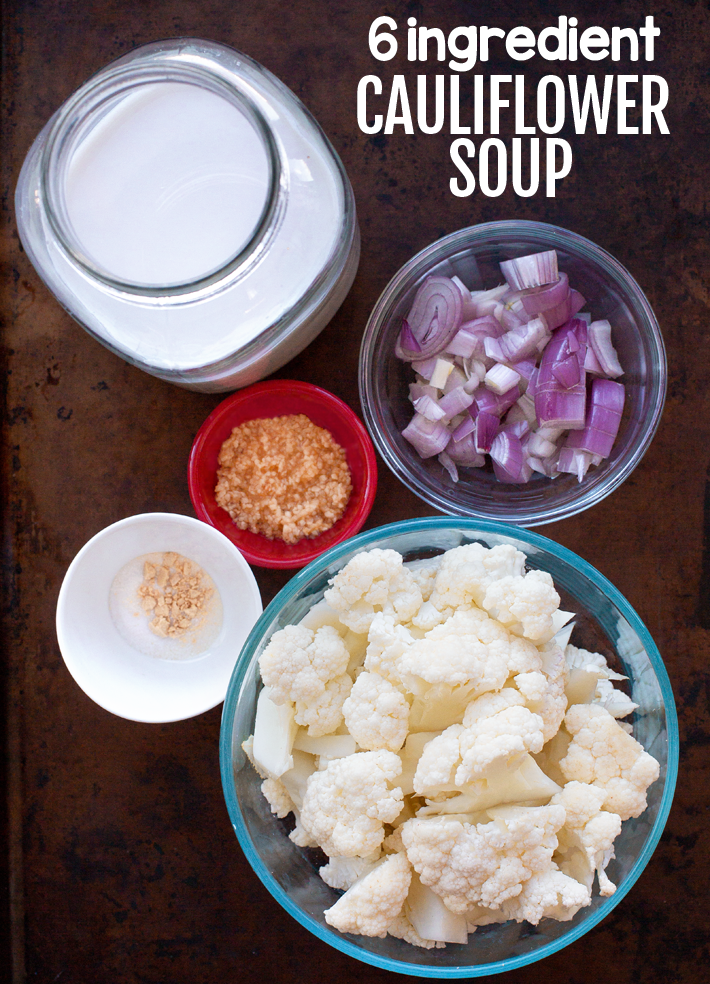 This recipe calls for just a few basic ingredients: garlic, cauliflower, shallots or onion, salt, onion power, and your favorite milk of choice.
Optional garnishes include chopped chives or scallions (green onions), roasted cauliflower florets, broccoli, mushrooms, or carrots, croutons, bacon bits (some brands are actually vegetarian), cheddar, parsley, etc. To make a dairy free and vegan cauliflower soup, I like to use cashew or almond milk, or Ill sometimes make it with canned coconut milk for an ultra rich version. The coconut milk option is especially good if you throw in a little turmeric or curry powder, ginger, and pepper for an Indian cauliflower soup.
The optional butter or oil adds a rich flavor, or you can omit it for a low fat or Weight Watchers friendly soup thats still creamy and delicious. With cauliflower as the base and no heavy cream or potato, the recipe is pretty low calorie even if you do want to add the optional fat.
Here Are 4 More Cauliflower Meal Prep Recipes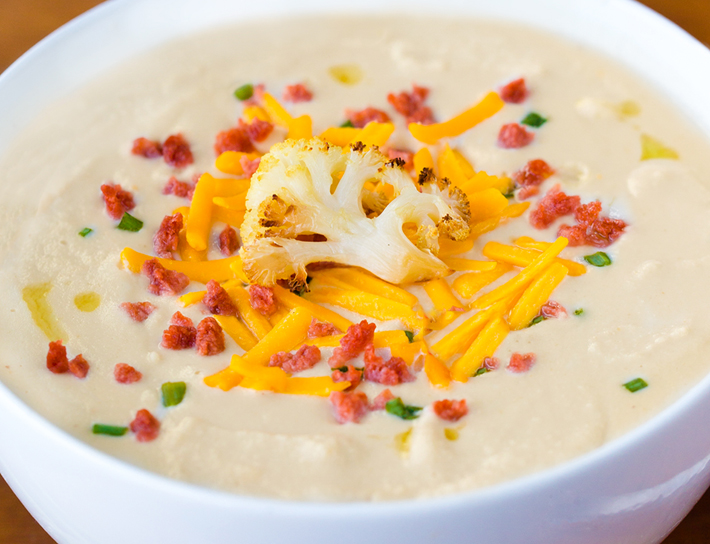 Crock Pot Recipe
Combine all ingredients except optional cheese in a slow cooker. Cover and cook 4-6 hours, until cauliflower is soft. Stir in cheese if using. Blend with an immersion or regular blender until thick and creamy.
Instant Pot Cauliflower Soup
To make the recipe in an Instant Pot, simply combine all ingredients except the optional cheese in a 6 quart pressure cooker. Lock the lid and pressure-cook on high for 6 minutes. Let it natural pressure release for 15 minutes before using quick release to let the remaining pressure out. Stir in cheese if using. Use an immersion blender or regular blender to pulverize the soup until creamy.
Above watch the video of how to make the soup!


Great with homemade english muffins from the Hello Breakfast Cookbook
Easy 6 Ingredient Cauliflower Soup!
5/5
Ingredients
6 cups cauliflower florets (about 1 head)
2 shallots or 1/4 cup onion, chopped
2 tbsp minced garlic
1 tsp salt
1/2 tsp onion powder, and optional pinch nutmeg
4 cups milk of choice
3 tbsp butter or oil or omit for fat free
optional 1 1/2 cups cheese shreds
Instructions
*Theres a video above in the post for everyone who finds it helpful to watch a recipe being made step-by-step. Instructions for crock pot and instant pot versions are also listed above.
To make the cauliflower soup, simply add all ingredients except optional cheese to a medium pot. Bring to a full boil. Once boiling, cook on mediumstirring occasionallyfor 10 minutes or until cauliflower is soft. If using, stir in cheese until melted. Use a blender or immersion blender to pulverize the soup until creamy. Garnish if desired. Leftovers can be refrigerated or frozen for another day.
More Healthy Soup Recipes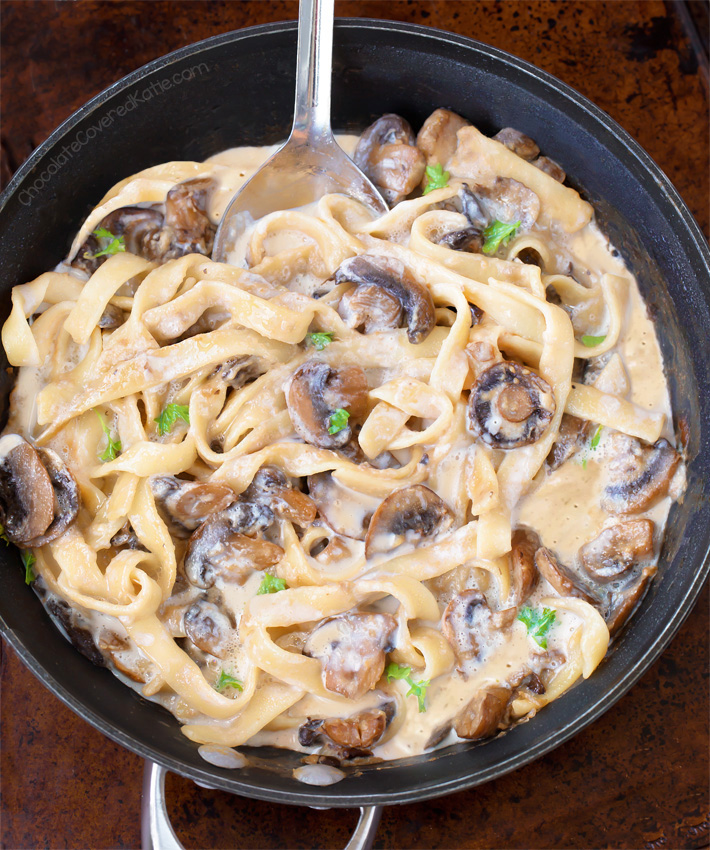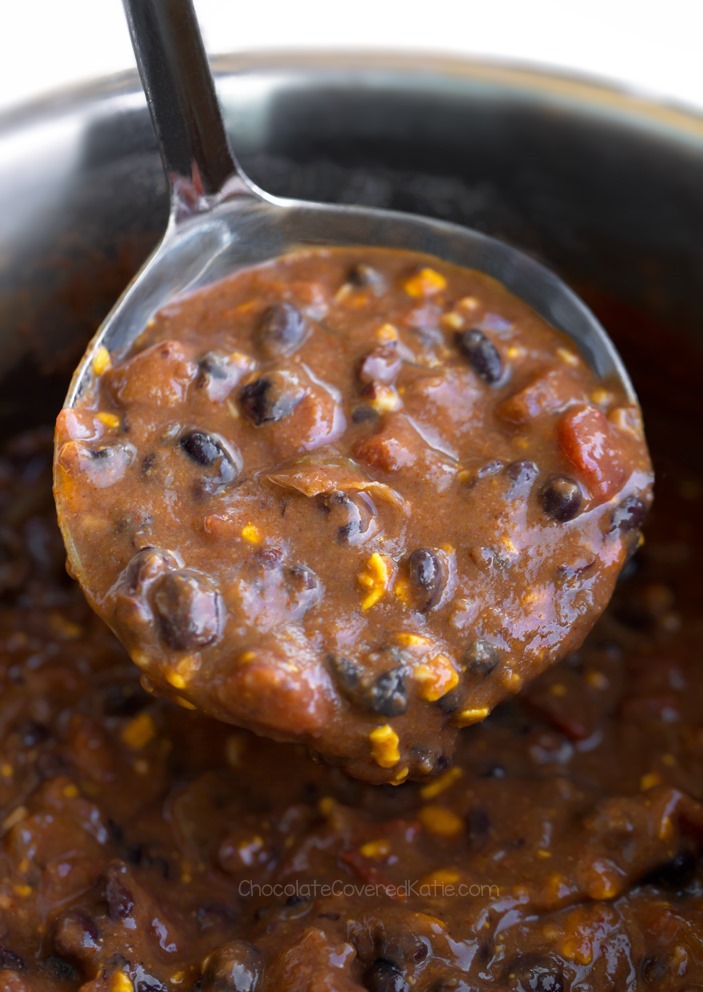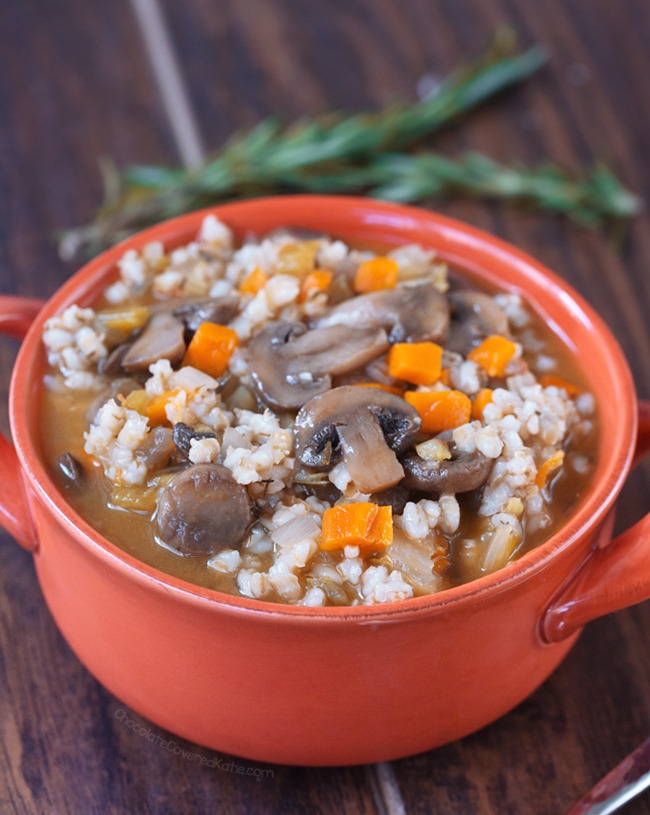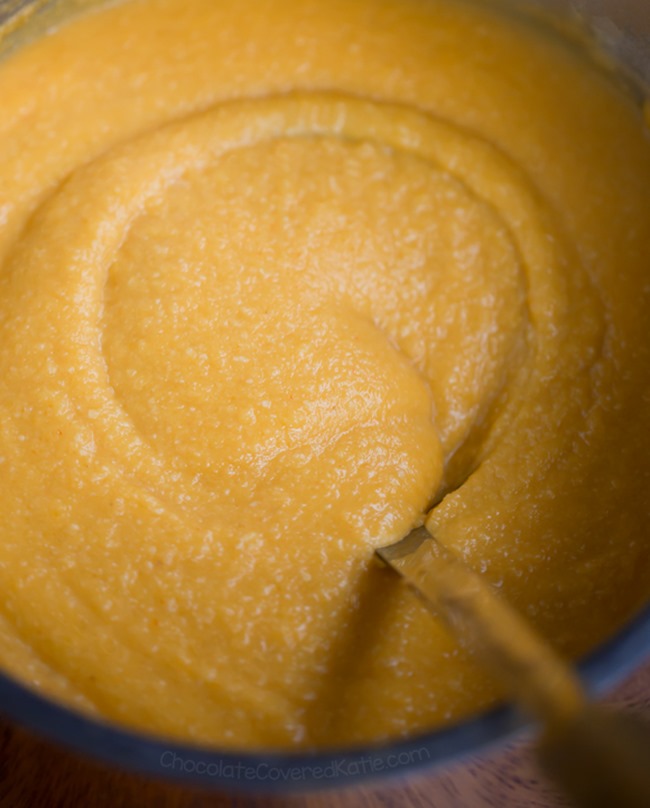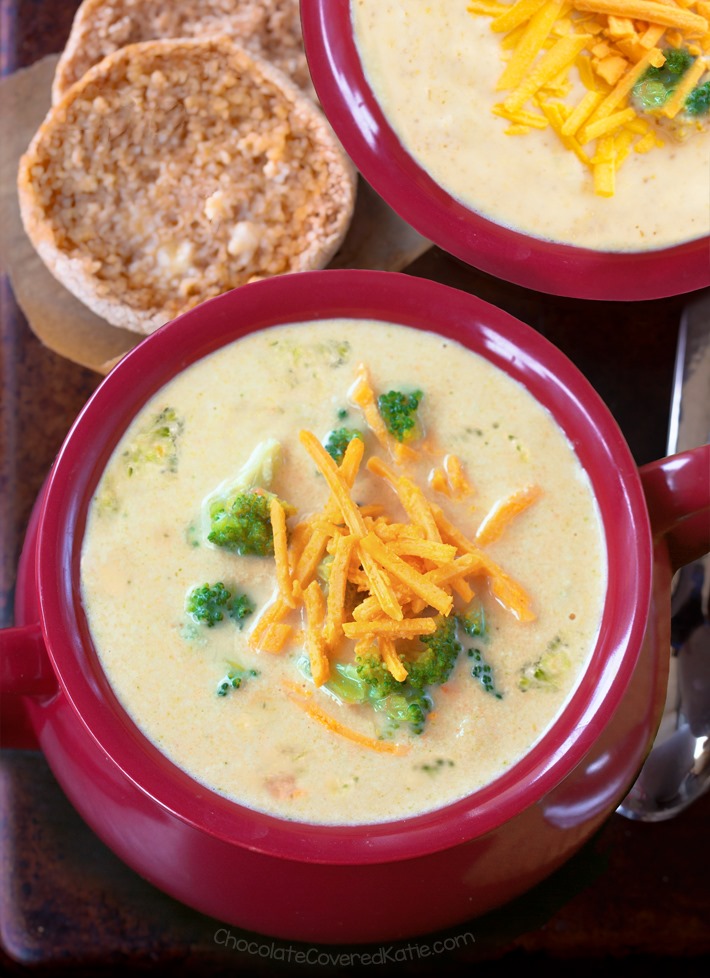 And for dessert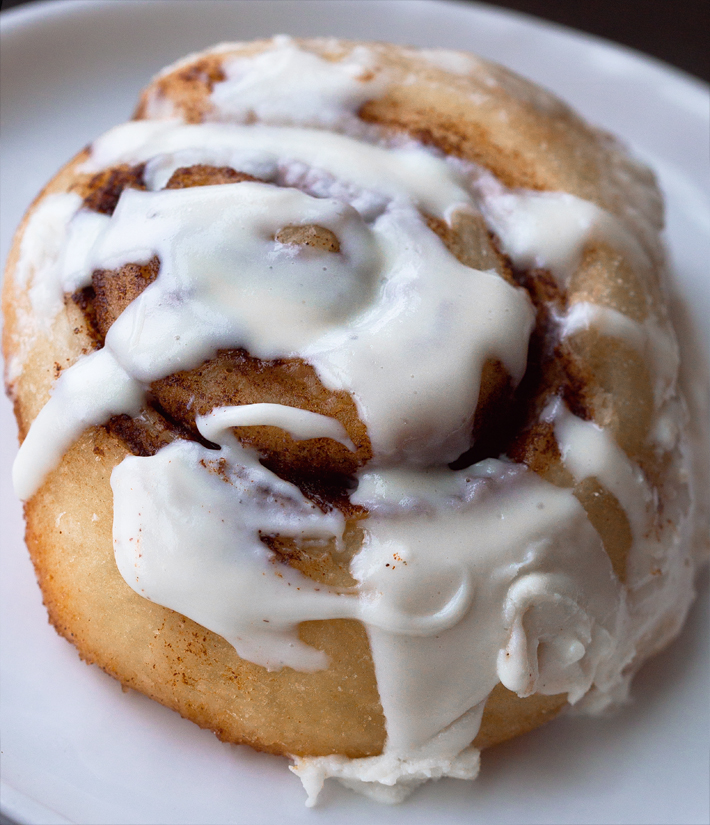 5/5
(1)
Find more healthy recipes like this Easy 6 Ingredient Cauliflower Soup! at Chocolate Covered Katie.