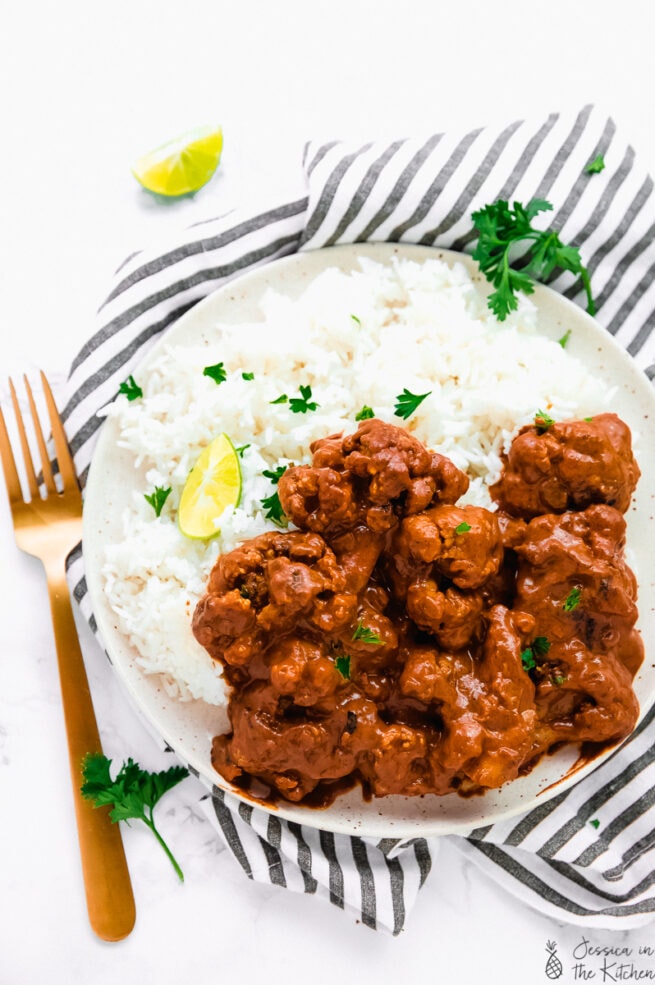 This Indian Butter Cauliflower is even better than takeout! The cauliflower is marinated  in spices and coconut milk, then pan charred before being added to the Indian butter sauce. It's a healthier version of the classic, bursting with flavour and is rich and creamy!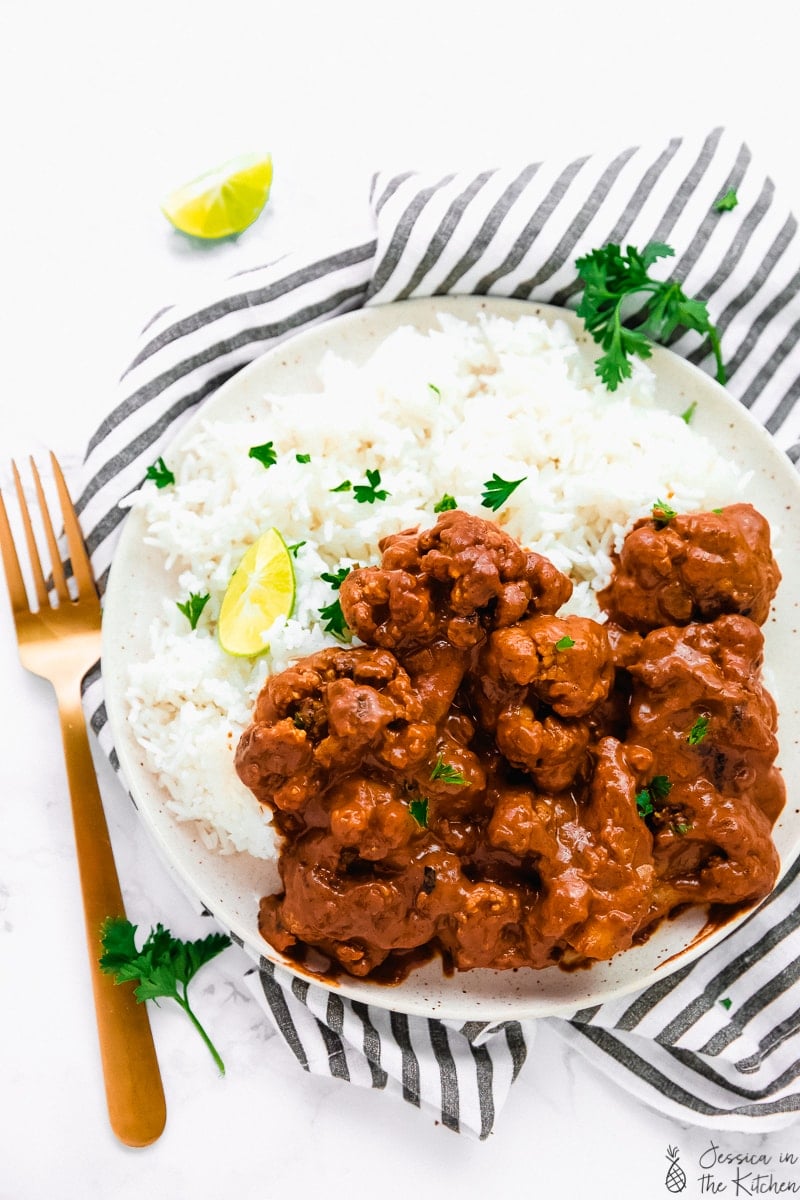 Indian Butter Cauliflower. This was one of those "duh!" recipes that ended up being even better tasting than I could've possibly thought. If you know, then you knowwwww I love cauliflower. Like it's a top tier vegetable for me. It's a versatility beast. It's also texture transforming, flavour absorbing, all around wonder veggie. I *still* shudder at raw cauliflower on crudités platters but that I absolutely adore when it's cooked. That's probably why I have so many cauliflower wings,  and I've used it in a variety of recipes including hummus, veggie meatballs soup and so much more.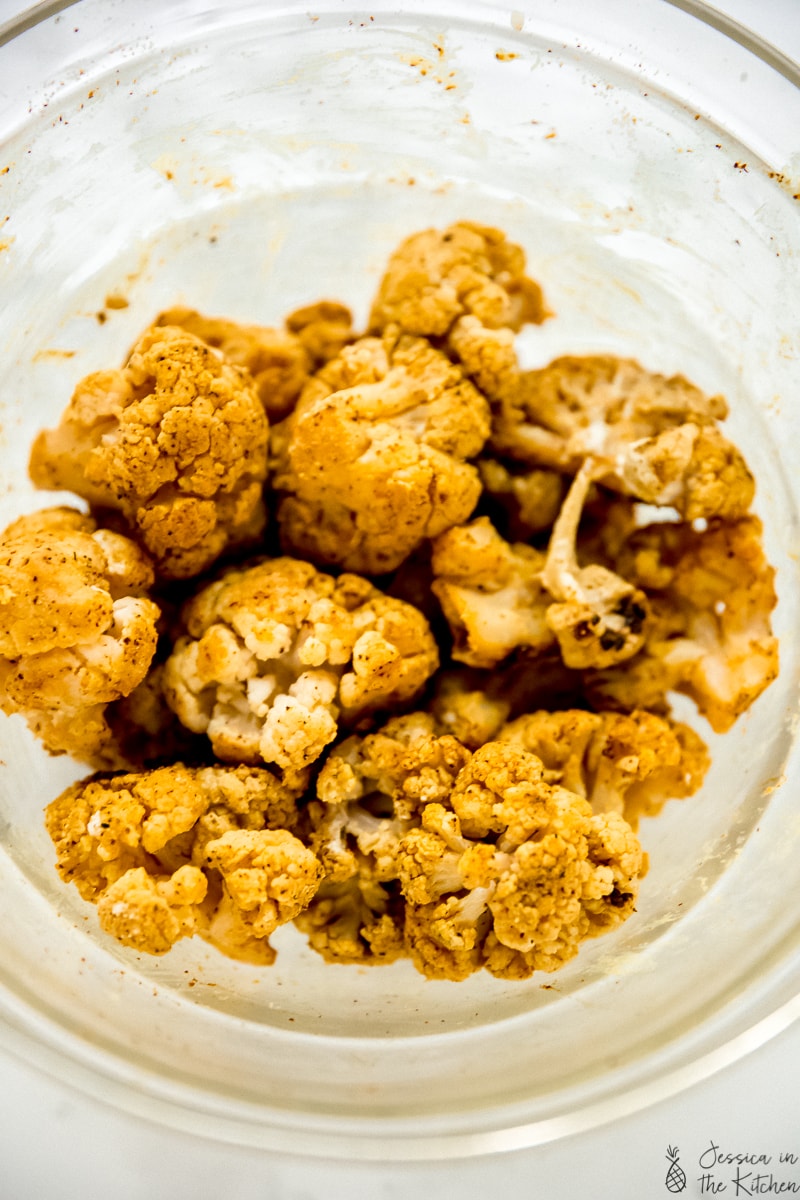 How to Make Indian Butter Cauliflower
Sorry, I fell down a bit of a cauliflower rabbit hole. BACK to this dish. It's my favourite healthier Indian butter sauce, except this time with a few ingredient swaps and featuring this beautiful charred cauliflower. First, the cauliflower is marinated in some coconut milk and some seasonings. I wanted to treat it like I treated the tofu in my Tofu Butter Chicken. This time, with a little coconut milk to help the seasonings soak into the cauliflower. Trust me, this makes such a phenomenal difference. Let it soak for at least 15 minutes, but if you have an hour, definitely do that.
Then, just pan char the cauliflower on all its sides in a hot pan. You could also roast it into the oven for 15 minutes, but I wanted to prevent you having to turn that on too. This helps to infuse the flavour and adds a new flavour and texture element to the cauliflower so it's a bit crispy, too.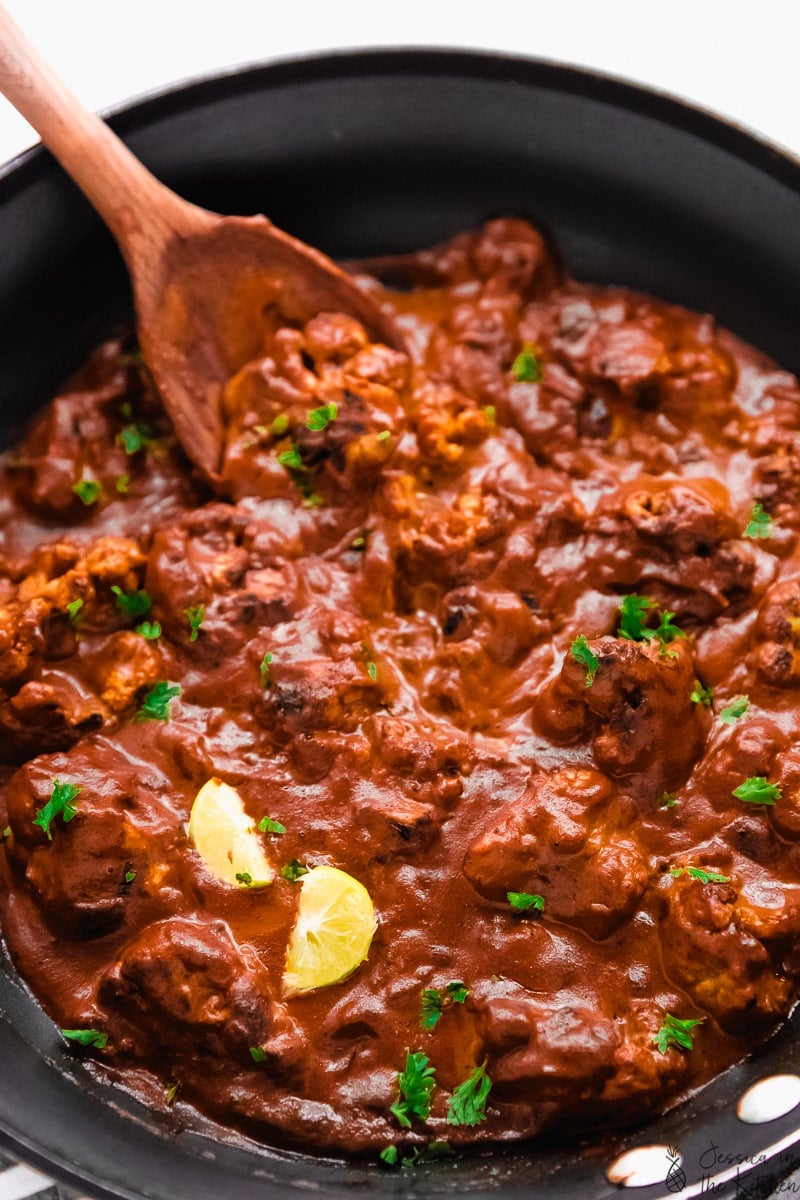 Add it to the buttery tomato sauce and let it simmer for about 15 minutes so the flavours are infused. Again, if you have more time, let it simmer for even more. We tasted this the next day and man the flavours were even more developed! 
Okay, no more talking. Eat up and enjoy friends!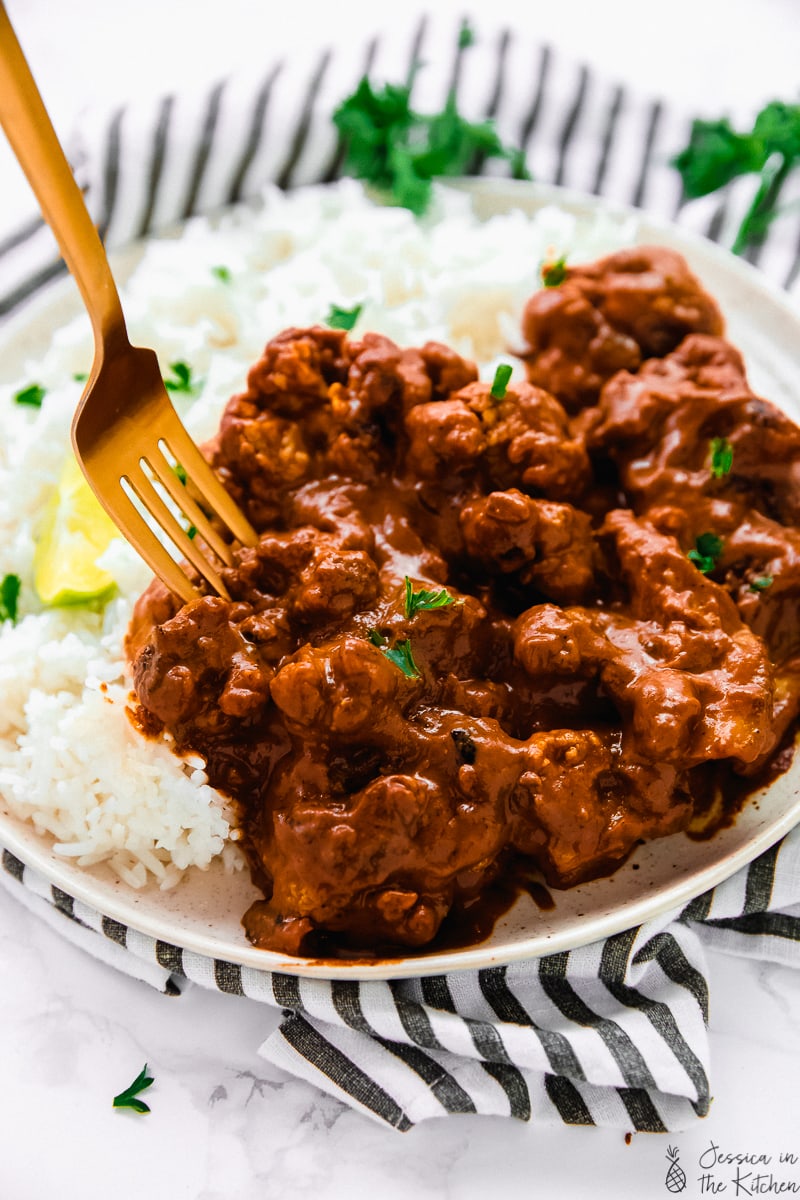 The post Indian Butter Cauliflower (Vegan) appeared first on Jessica In The Kitchen.