---
Here are all my favorite Thanksgiving sides! They are all guaranteed to give you the most memorable, keto-friendly holiday ever! You definitely wont miss the extra carbs.
STUFFING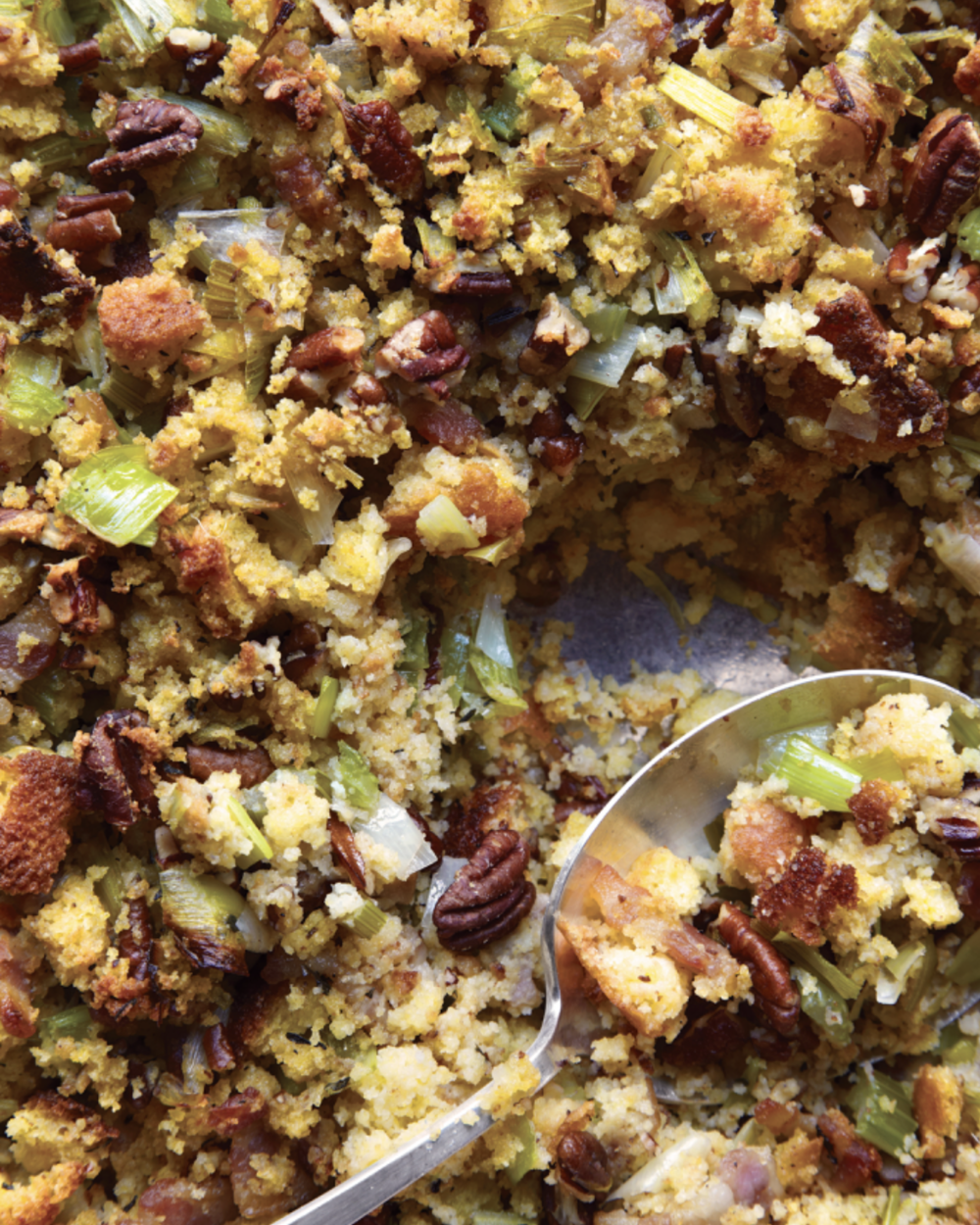 Ive said it before and I will say it 1,000,000 more times, Stuffing is my favorite food ever! Being keto doesnt mean missing out on stuffing this holiday season, it just means you need to be creative. So for this keto-friendly version you need to start with keto-friendly bread. I use my Keto Pumpkin Bread recipe and it works wonderfully and adds that slight pumpkin flavor which is magical.
Click HERE for my Keto Pumpkin Bread recipe, make it the day before, then cut into bite size chunks and leave out on the counter to dry out for a day. Or cut into chunks and bake in a single layer on a cookie sheet at 300 degrees for 10-15 minutes to dry the bread out before making stuffing. You do not want moist bread in your stuffing!

Click HERE for my Bacon, Pecan and Leeks Stuffing recipe! Why wouldnt you put bacon in your stuffing?! This combination of flavors is incredible and will have your mouth doing a happy dance! Its easy to pull together and tastes amazing reheated, so make extra! I typically eat this every day for like 5 days post-Thanksgiving! What can I say, Im a stuffing addict!
LOADED CAULIFLOWER MASHED POTATOES
More bacon to add to the holiday festivities! You dont have to fully load your cauliflower mash, but I mean, why wouldnt you? All the yumminess of a loaded baked potato without the carb count. I layer it up, but it is also fun to have all the toppings and let your guests accessorize their mash themselves.
Click HERE for the recipe on how to make this loaded mash goodness.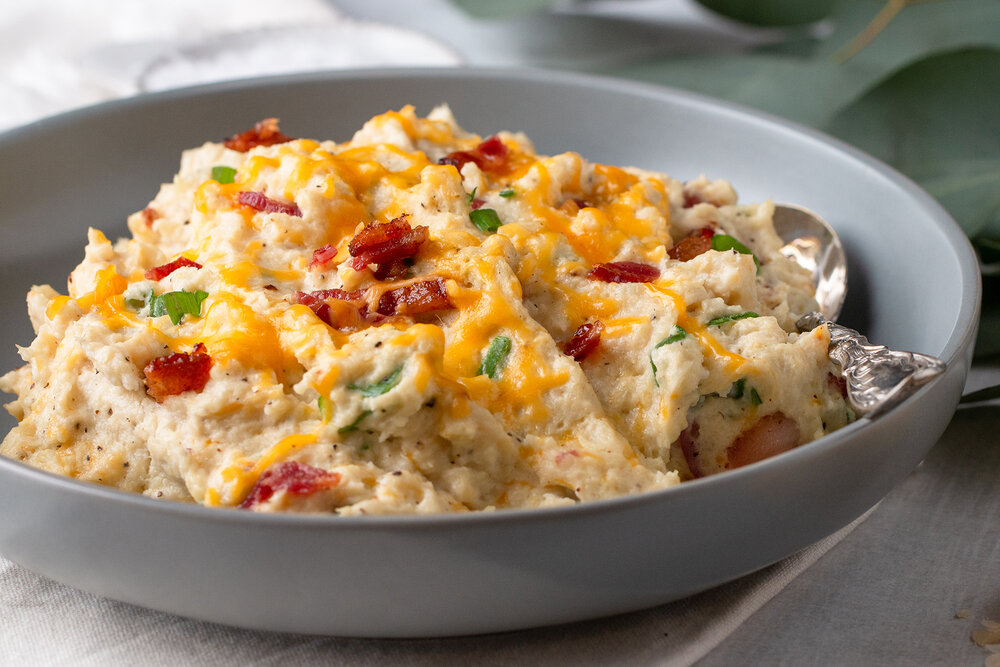 BUTTERNUT SQUASH SWISS CHARD GRATIN
This is the ultimate fall recipe! Perfect for Thanksgiving or a Friendsgiving potluck! Butternut squash is a bit higher in carbs, at about 13 net carbs per 1 cup, but if you save some room in your macros I guarantee you won't regret it!
Click HERE for the recipe to one of my favorite side dishes ever, its like a warm hug in a baking dish!
CHARCUTERIE BOARD
You dont need a recipe for this one, just some creativity and an over-stuffed board full of deliciousness! The key to a beautiful board is to just keep adding! Mix it up, dont put all the meat together, create all kinds of pockets of different flavors and ingredients for people to choose from. My cousin owns Just Add Wine LA and makes the best grazing boards of all. Ive learned so much from watching her curate her masterpieces!
Click HERE for more charcuterie inspo that will put any guest, keto or not, in the holiday spirit!
ROASTED VEGGIES
My family has never done green bean casserole, but we do usually have a veggie option of some sort. Roasted veggies are always my go-to and work just as well for the holidays because they are so easy and you can throw a mix of veggies in at once to make everyone happy.
INGREDIENTS:
1 cup cauliflower florets

1 cup broccoli florets

1 cup Brussels sprouts

1 cup red pepper strips

1 cup of asparagus stalks, cut in half

3 tablespoons extra-virgin olive oil

Salt

Freshly ground black pepper
DIRECTIONS:
Preheat your oven to 425F.

In a medium sized bowl, toss the cauliflower, Brussels sprouts, red peppers, and broccoli with olive oil. Season with Salt and Pepper.

Spread the vegetables on a baking sheet in a single layer with some separation.

Roast the veggies for about 20 minutes, mixing once about halfway through the roasting time.

Sprinkle with a bit more salt and pepper and serve.
Variation: Use the same preparation with green beans or zucchini