This Loaded Veggie Tikka Masala is one THE most popular recipes on my blog and definitely a favorite in our house. I make it for guests on a regular basis and it's ALWAYS a crowd pleaser. SUPER excited to hear how you like it!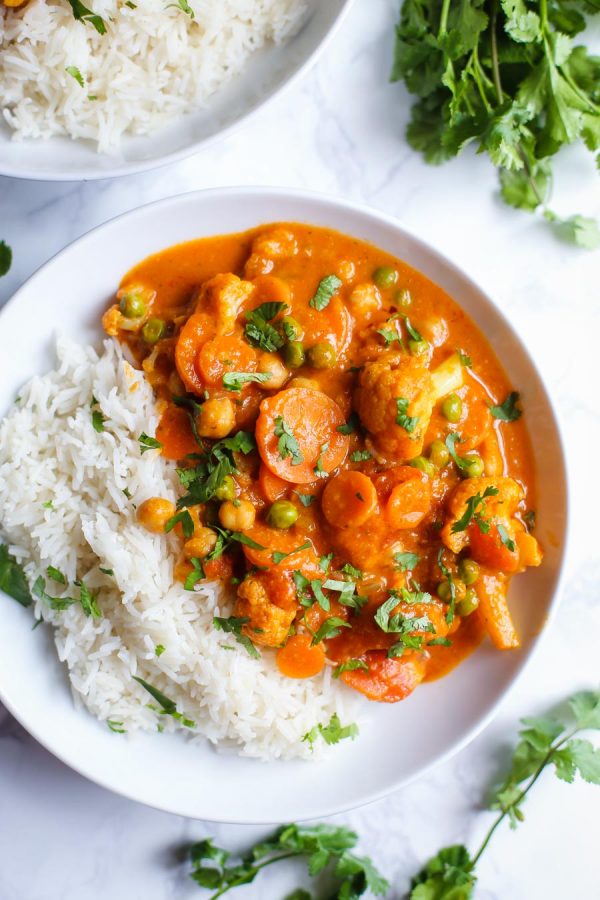 Oh hey, welcome to one of my favorite recipe creations OF ALL TIME! Sometimes (a lot of the time) I exaggerate, but today is not one of those days :)
I didn't grow up eating a lot of Indian food (and for the record, I'm totally not claiming this recipe to be an authentic Indian recipes) but I have definitely made up for that over the past few years. For a small southern city, Nashville holds its own when it comes to Indian restaurants and I most certainly have my favorites. My GO TO meal…..tikka masala! When I get to the point that I've eaten the same dish at the same restaurant more than about 5 times, that's when I decide it's past time I try the recipe for myself at home. Enter, THIS AMAZING VEGAN TIKKA MASALA! (sorry for yelling….I'm just really in love with this recipe).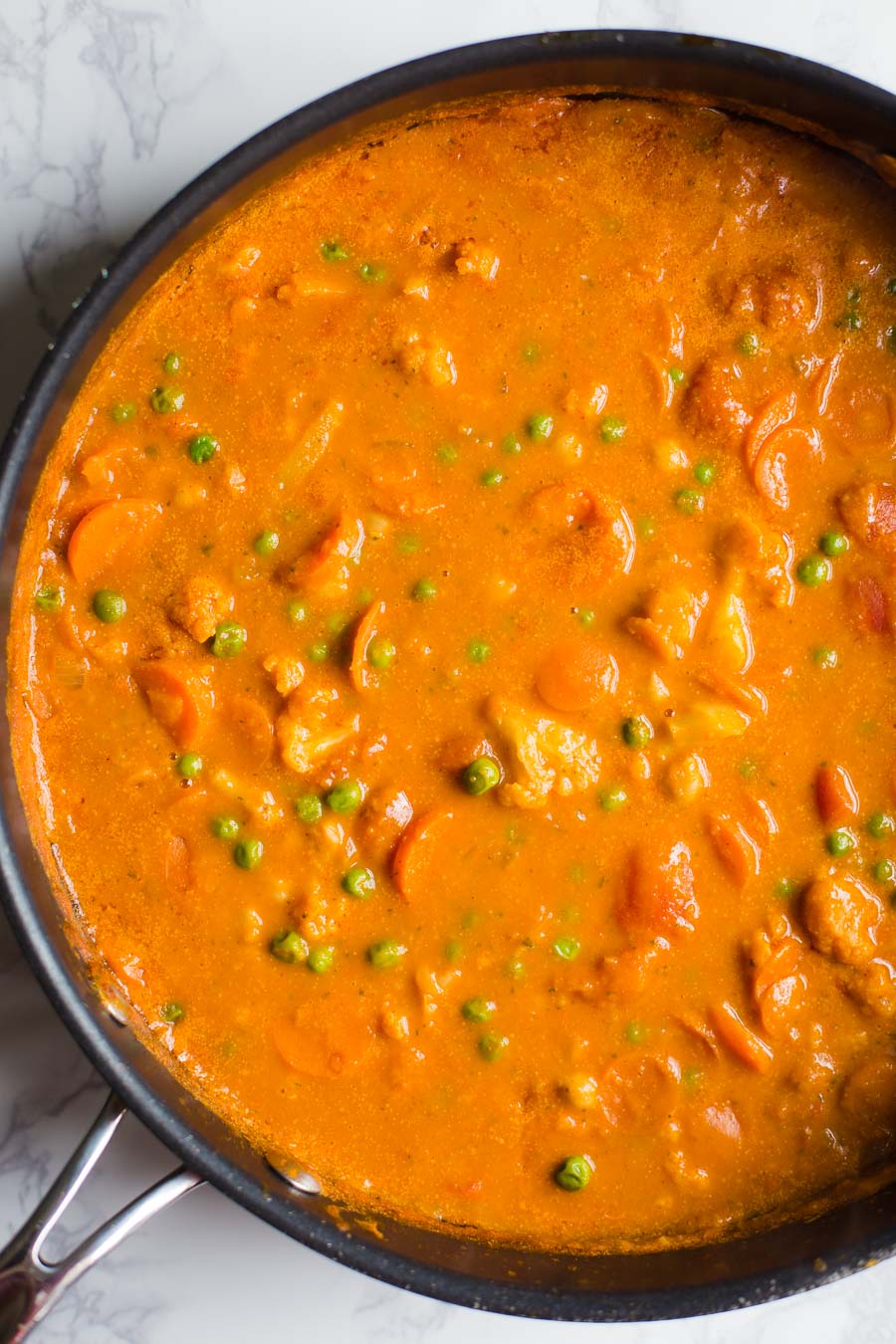 Out of all the recipes on my blog (and there's something like 300 of them!), this is definitely the recipe that I have tested the longest and the most amount of times. Actually, I first started making tikka masala recipes from cookbooks that I have and from some of my favorite bloggers. I took the elements that I loved most from each of those recipes and made it into my own veggie packed recipe.
The factors that I was most looking for: 1) LOTS of veggies. It took me a while to get the veggie proportions correct but I found a delicious happy medium. 2) The sauce. The first few times I tested my own recipe, there just wasn't enough sauce. Or, I think there was just way too many veggies. Either way, I personally like a really saucy tikka masala. So, that's what my recipe is. 3) I really wanted to create a fully plant based recipe. This was pretty easy actually. I simply subbed the yogurt for coconut yogurt and the cream for coconut cream. Everything else was already plant based and vegan.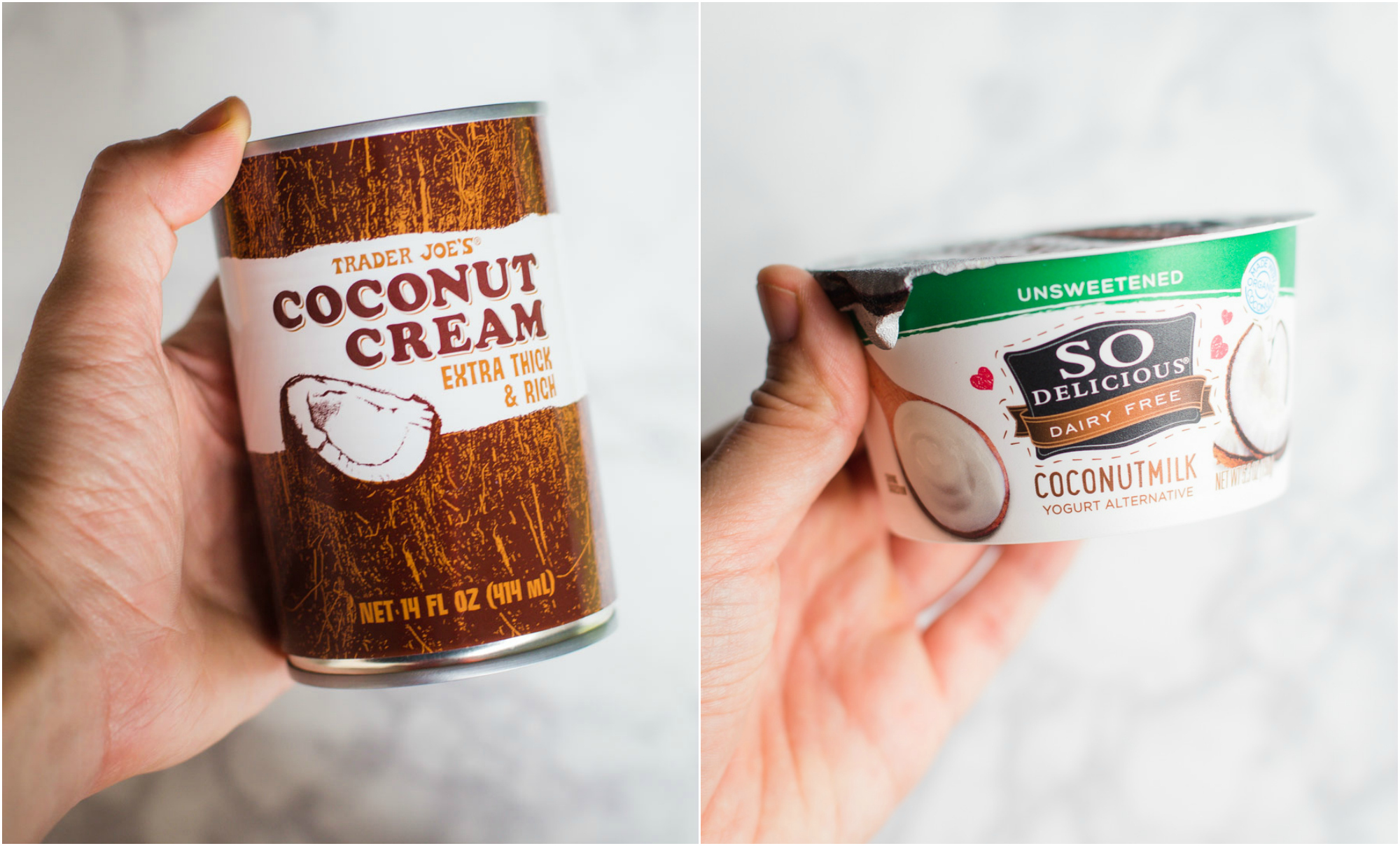 Many tikka masala recipes start out with a curry paste that gets rubbed all over the meat and left to marinate. Since we're not marinating anything, we get to skip that part (yay!!). (more…)
The post Loaded Veggie Tikka Masala appeared first on Food with Feeling.