This Peanut Butter & Banana Smoothie is my go to healthy breakfast that takes just a few minutes to throw together and tastes like ice cream :D Legit one of my FAVORITE smoothie recipes on the blog.
Considering I have a ridiculous amount of smoothie recipes on my blog at this point, it's a little crazy that I don't already have a peanut butter banana recipe. I make a version of this smoothie ALL of the time so I figured that I would document my go to recipe for you.
As the weather starts to warm up in the spring (it's not really spring yet but I like to pretend), I always find myself reaching for smoothies more often in the mornings. I'm not sad about that one little bit since most of my smoothies (while still healthy) just taste like a big cup of creamy ice cream. Ice cream for breakfast on the reg is the kind of life that I want to live.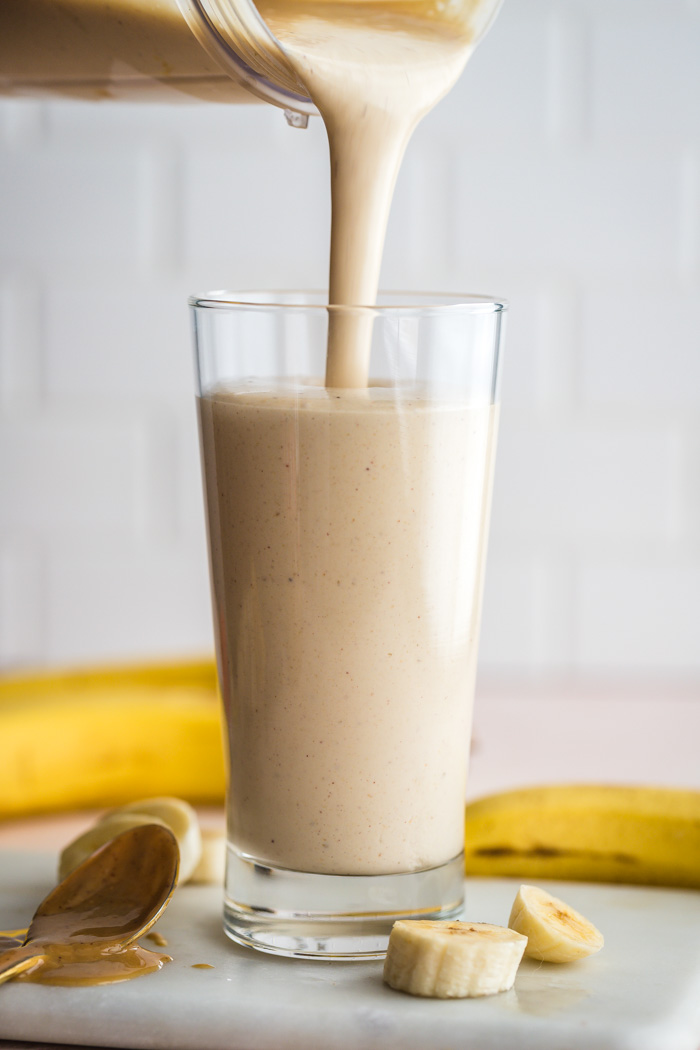 As with most of my smoothies, I tried to make this one flexible. I often offer an alternative for bananas (it's crazy how many people can't/ don't want to eat bananas). But since it's a star ingredient in this peanut butter smoothie, I'll refrain :)
The kinds of yogurt and the milk that you use are completely up to you. I used almond milk and greek yogurt but if desired, you can use regular milk or a dairy free alternative yogurt. Whatever works best for your diet.
I've made this several times with frozen cauliflower in it as well. This is a GREAT way to squeeze in some extra nutrients without even knowing it's there. Works particularly great when making this smoothie for small children (who will TOTALLY know if you try and put kale in there….don't even try that, mmkay!).
(more…)
The post Peanut Butter Banana Smoothie appeared first on Food with Feeling.