This Whole30, Paleo, and kid friendly Peruvian Shredded Chicken is simple to make (oh hey instant pot), and so delicious, your heart may skip a beat or two!!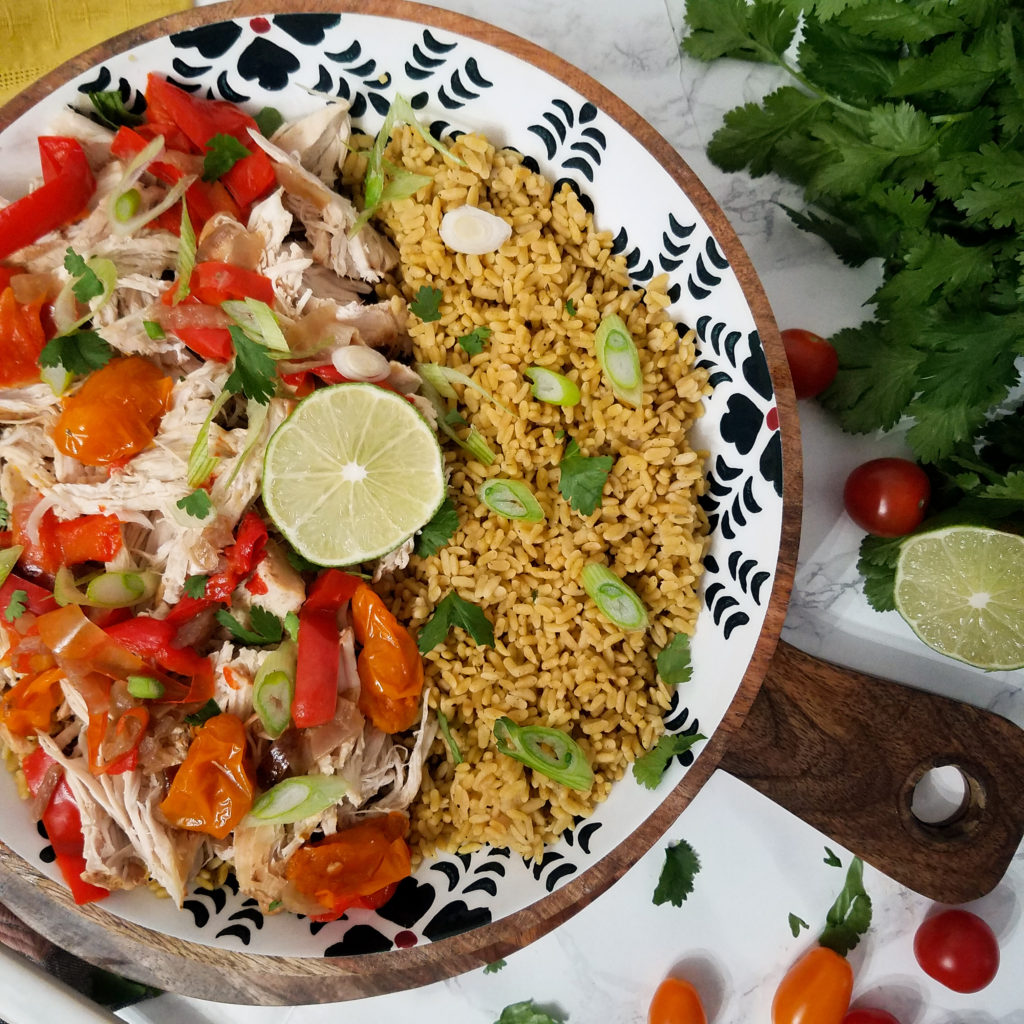 I have been really digging Peruvian food lately. In fact my whole family has been asking for it weekly. This is my take on Pollo a la Brasa and its absolutely divine! Its different than the traditional Pollo a la Brasa as I love adding in some coconut aminos to the marinade!
Using the Instant Pot makes this dish an absolute cinch to whip up. I really like making shredded chicken in general in the Instant Pot because it shreds up sooo easily. Im telling you ANYONE can do it! The entire dish is also done in a little less than 30 minutes!! Woot Woot! Who doesnt love a meal on the table in 30 minutes. Especially a meal that you can let do its thing while you do whatever else you do in the evenings!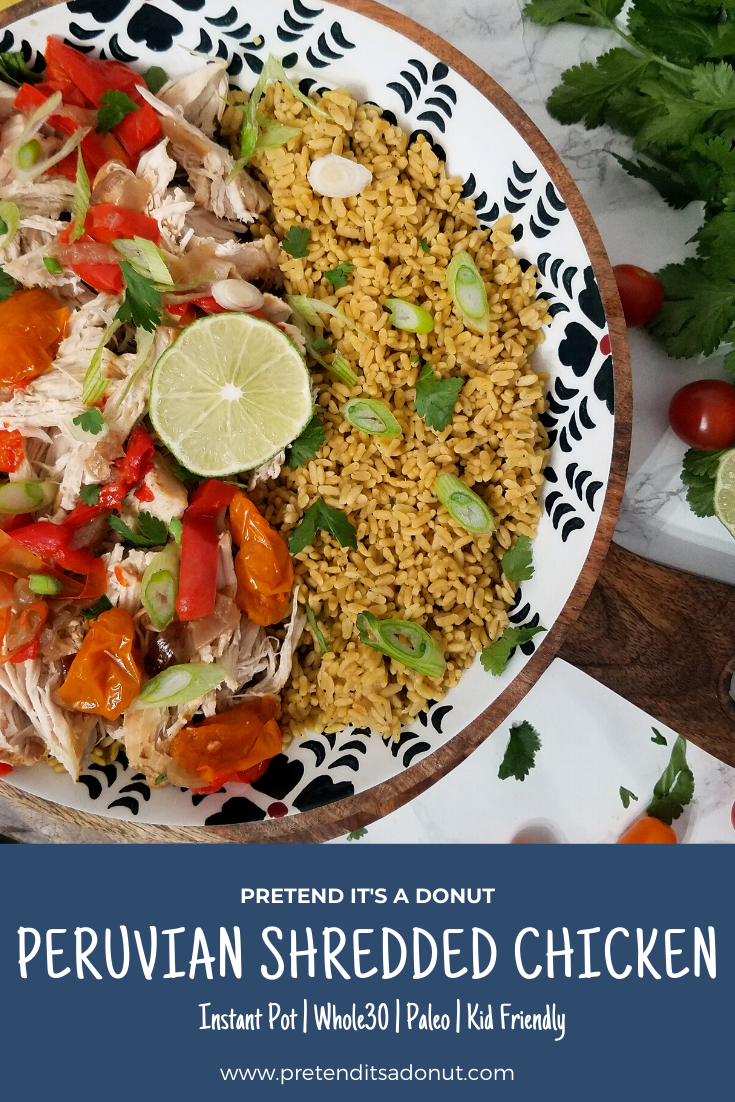 You can keep it paleo and Whole30 friendly by cooking up some cauliflower rice, but I really enjoy it withRIGHT RICEwhich is rice that is made from chickpeas and it is so damn glorious. If you want something that legit tastes like rice, then buy this!
This chicken freezes like a boss, just cook it up and then place in freezer bags. Take out the night before and place it in your fridge to defrost. Oh!!! I almost forgot this would even be fantastic if you made it into a soup. YUM!
Print
PERUVIAN SHREDDED CHICKEN
Prep Time: 5 minutes
Cook Time: 20 minutes
Total Time: 25 minutes
Ingredients
4 lbs chicken breasts
2 tbsp avocado oil
2 cloves garlic minced
1 red onion, halved and sliced
2 red bell peppers sliced
1 pint cherry tomatoes, sliced
1 tbsp cumin
1 1/2 tsp paprika
1 1/2 tsp sea salt
1 tsp red chili flakes
1/4 cup coconut aminos
3/4 cup chicken broth or water
juice of 1/2 lime
Optional: fresh cilantro, sliced green onions
Instructions
Turn your Instant Pot onto saute mode. Heat up the avocado oil and add the onion slices. Next add in the minced garlic and stir until fragrant.
Place your chicken into the Instant Pot and add in the cumin, paprika, salt, chili flakes, coconut aminos and chicken broth.
Close the lid and make sure the vent is sealed.
Set pressure cooker to manual, high pressure, for 10 minutes.
After the 10 minutes, manually release the pressure. Once it is done venting open the lid up and add in the tomatoes and bell pepper.
Close lid and manually set the time for 0 minutes, then let it naturally release for 10 minutes.
Open lid and carefully remove the chicken. Shred with two forks and place back into the instant pot.
Add in a squeeze of lime and optional cilantro and serve alongside your rice of choice!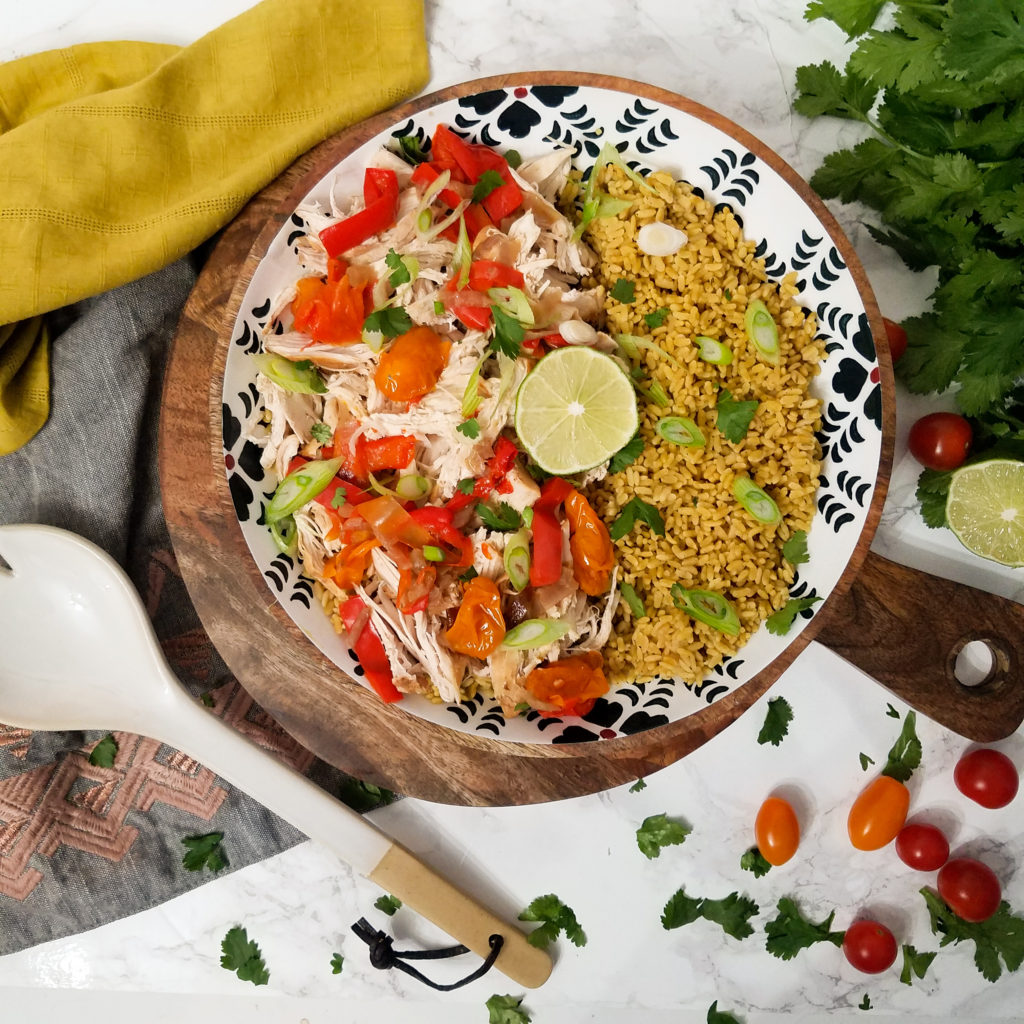 Whole30: yes
Paleo: yes
The post PERUVIAN SHREDDED CHICKEN appeared first on Pretend it's a Donut.