It is summertime in Arkansas, a fun time to enjoy the beautiful natural state, but it is HOT! When the temperature starts to spike, the last thing I want to do is stand over a hot stove and heat up the entire kitchen. Thankfully, there is no cooking involved in this month's "What's Cookin' at First Security" cookbook recipe. Just some easy mixing to whip up this fresh Grape Salad in no time. It is a delectable burst of summer in your mouth with no sweating in the kitchen.
This deliciously easy Grape Salad recipe was submitted by two great ladies: Margaret Smith who is senior vice president of marketing in Conway and Jana Nichols, a teller in Bryant.
Tips
Rinse and dry grapes when you bring them home from the store to make quick assembly of this recipe.
Pull grapes and rinse in a strainer. Place on a paper towel to dry. Pat grapes with an additional paper towel if there is excess moisture. Use immediately or store in a zip-top bag until ready to use.
Pecans are a great substitute if you don't have almonds, but sliced almonds are less expensive.
Do not forget to set your cream cheese out to soften. But if you forget, unwrap and place in a microwave-safe bowl and heat for 15 seconds. Give it a good stir. If it is still too cold and isn't creamy, microwave for 10-second increments until a smooth texture is achieved.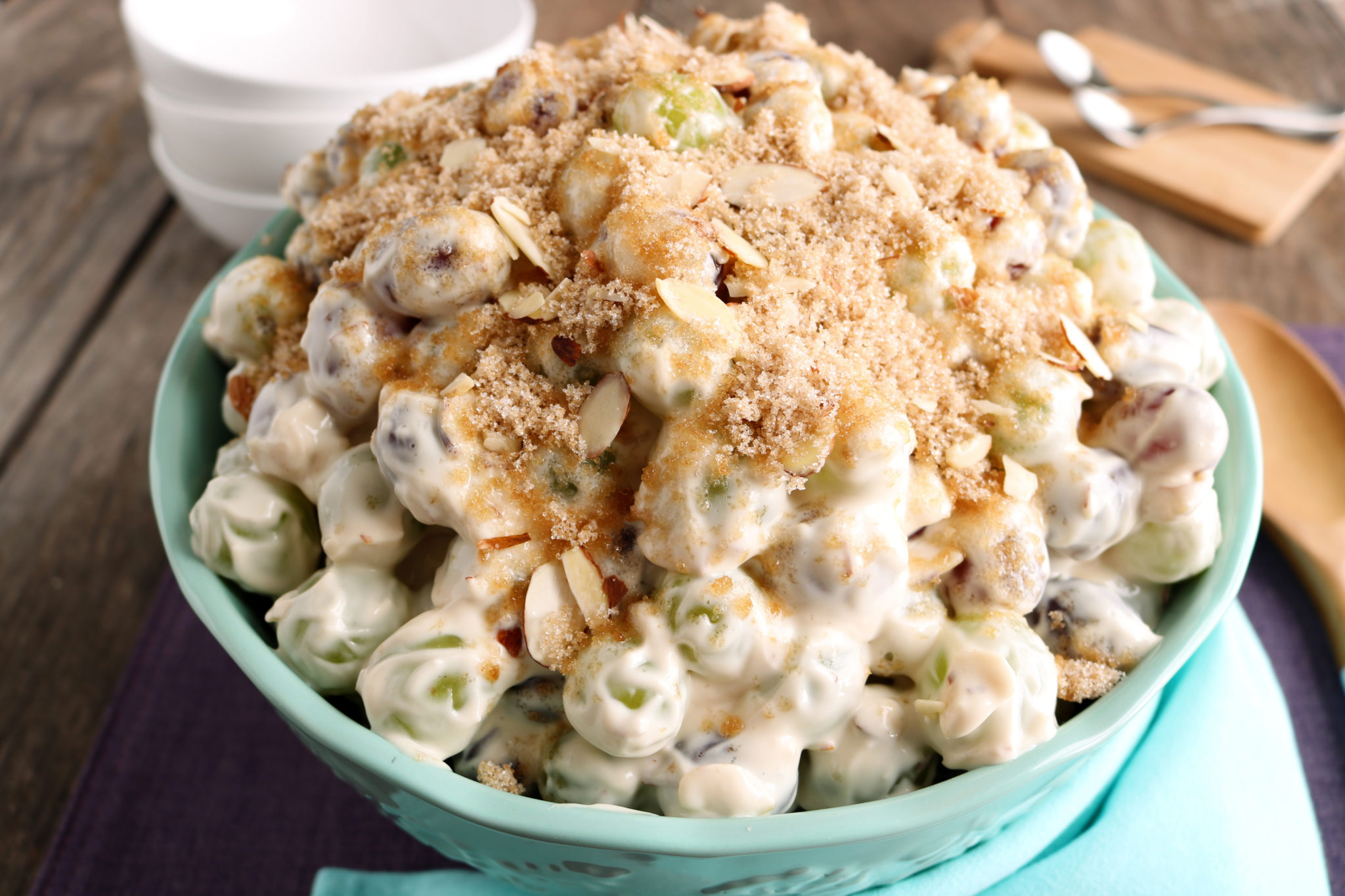 Grape Salad
Ingredients
¾ cup sliced almonds
¾ cup white sugar
¾ cup brown sugar
8-ounce package cream cheese, softened
8-ounce sour cream
4-5 pounds seedless grapes, ½ white and ½ purple
Directions
Dry grapes by rolling them between paper towels. Grapes must be dry. Combine sugars and almonds. Cream softened cream cheese and sour cream. Mix with dry grapes. Reserve ½ cup sugar mixture to sprinkle on top. Mix remaining sugar mixture with grapes. Sprinkle remaining sugar mixture and extra almonds on top. Chill before serving.
Note: Pecans can be substituted for almonds.
Looking for another yummy and easy recipe for the summer? Try my Deliciously Sweet Broccoli Cauliflower Salad.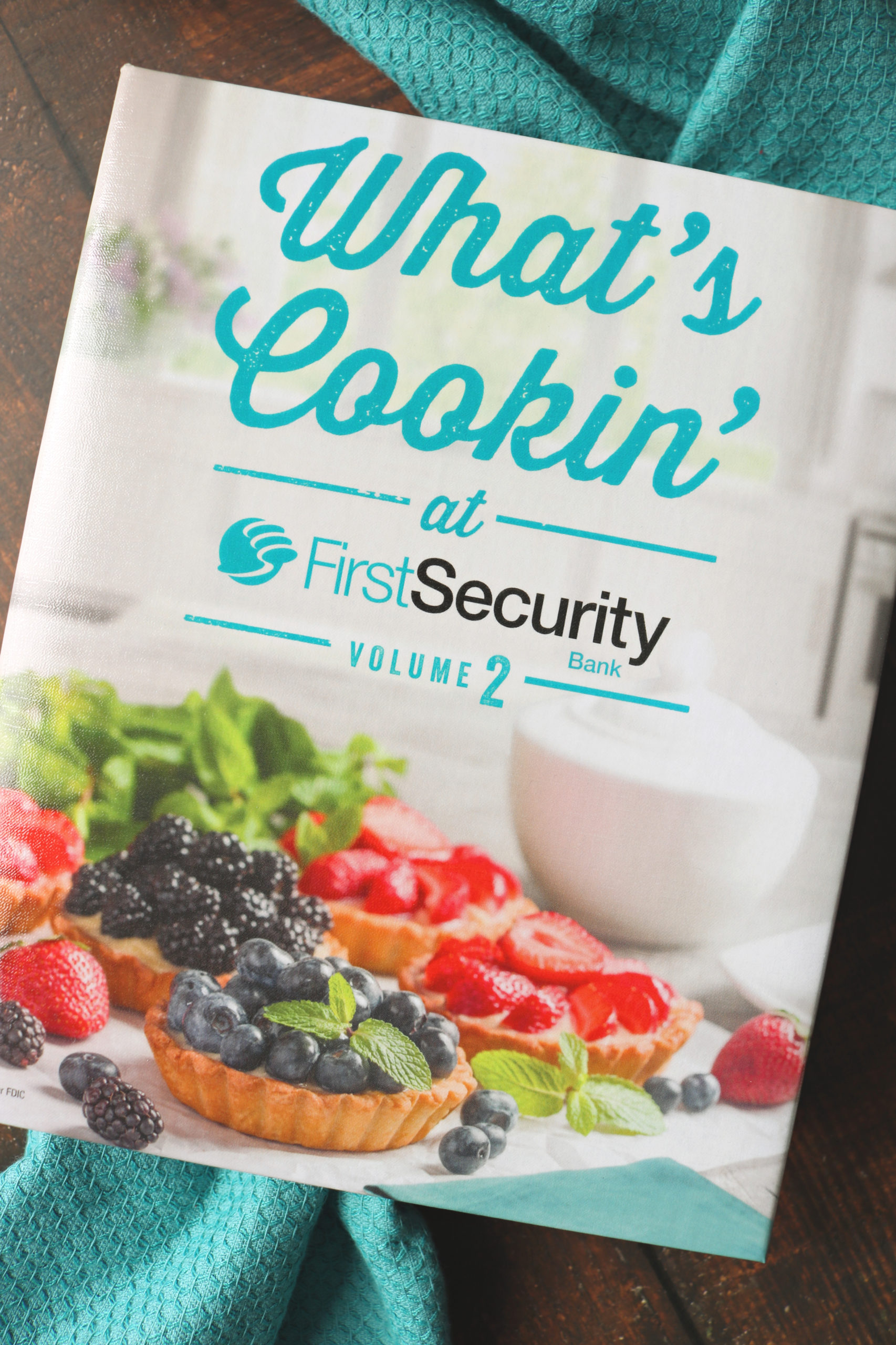 There are over 800 recipes published in the "What's Cookin'" cookbook at First Security Bank, all submitted by employees and customers. Proceeds from the sales go to the Arkansas Hunger Relief Alliance to help feed people across the state. You can purchase the cookbooks for $20 at any First Security Bank location.
Via Only In Arkansas.