Shrimp and leek pasta is easy and elegant and on the table in 30 minutes. And it comes together with just fresh or frozen shrimp, broth, pasta ribbons such as tagliatelle or fettuccine, and Pecorino Romano cheese. A favorite of David and The One.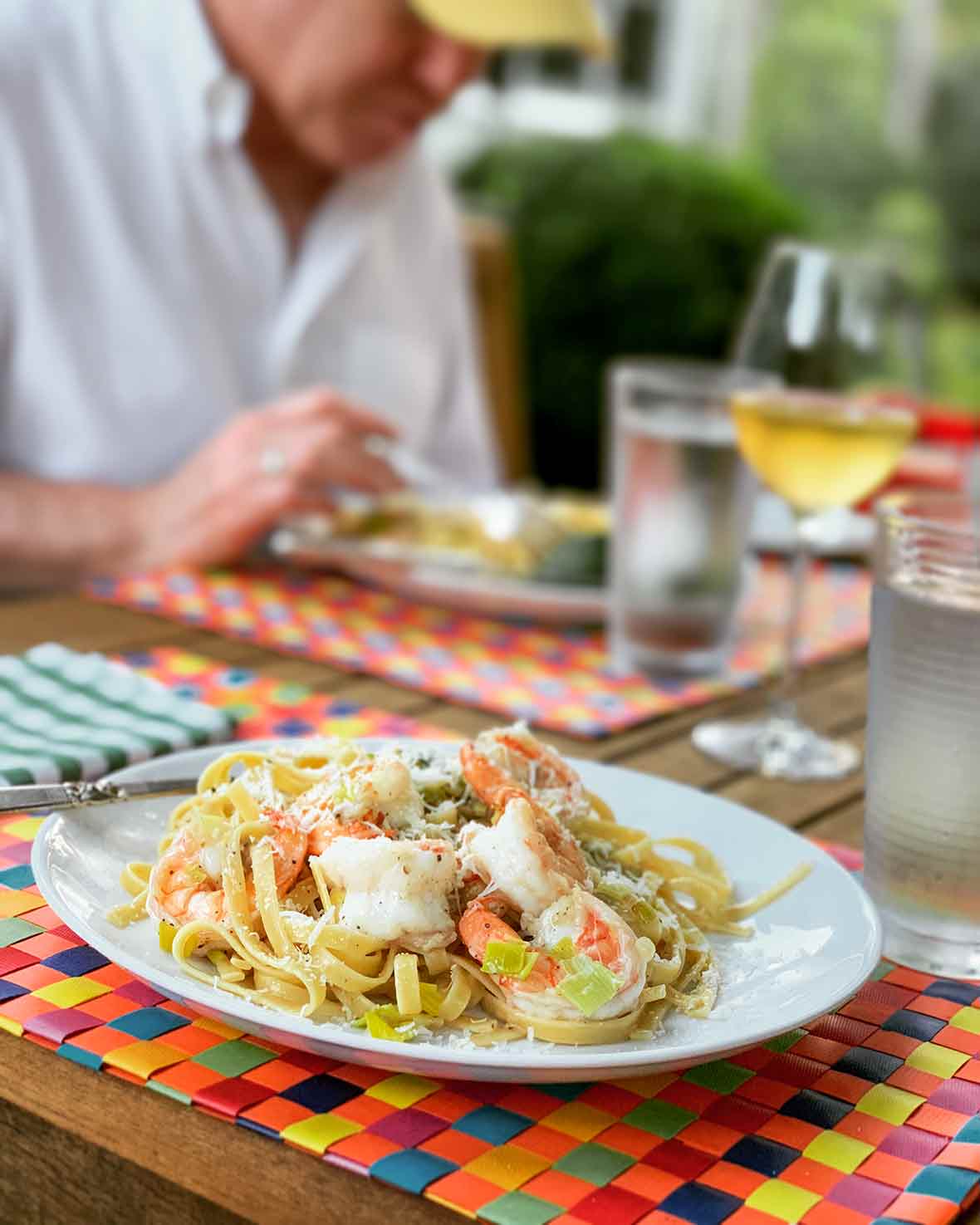 Adapted from Lidia Bastianich | Lidia's Italian Table | William Morrow, 1998
This shrimp and leek pasta winner is from Lidia Bastianich, host of PBS's Lidia's Italian Table and author of the...